When you pay premium plugin, you will get email from villatheme what has quick download link, order id, your email and your information…
You has 2 ways to download plugin.
1. Download via quick link
Note: Quick download link only exist within 72 hours(start when you pay). If you don't see the email, please your spam or inbox.
You can see in your email when you paid.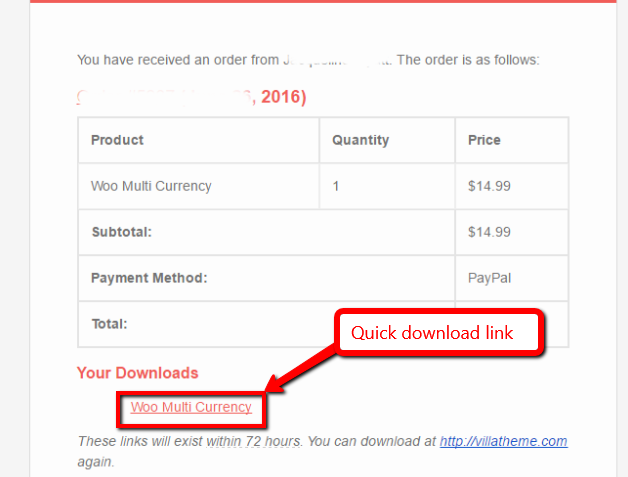 2. Download at villatheme.com
You can download these premium plugins or  theme at villatheme.com. Please follow these steps:
Please register and login to villatheme.com (Make sure your email same with email what you paid)
Please update your order ID or Purchased code what you can see in your email.
When you update order id or purchased code done. You will see your plugins what you can download

All done. If you have any question,  feel free to let me know. You can create topic on this site.