🔔 Congratunation! Faview – Virtual Reviews for WooCommerce – Featured File of the Week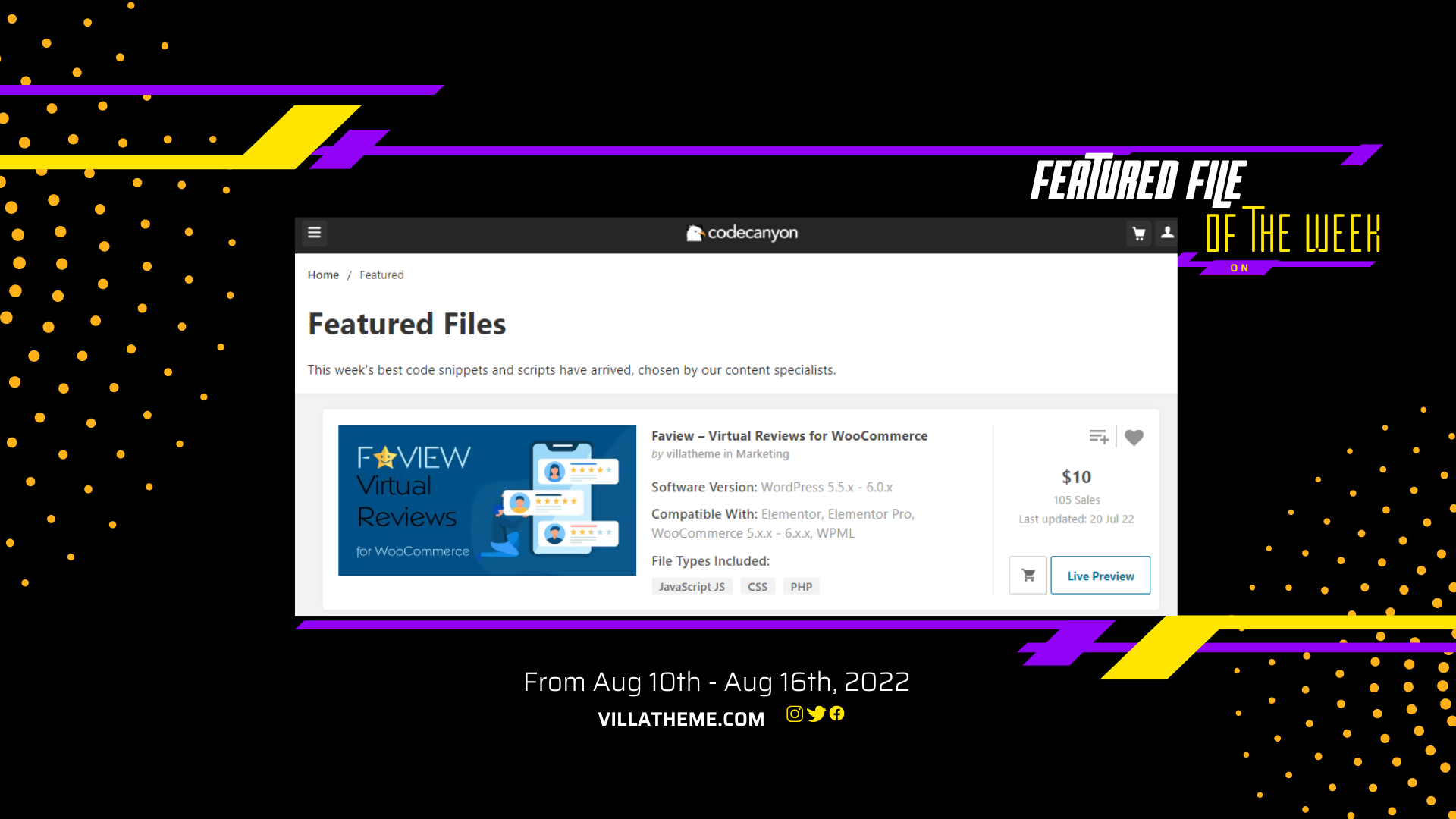 Congratulation!
Faview – Virtual Reviews for WooCommerce has been selected as Featured File of the week.
you can go to the featured plugin:
https://codecanyon.net/feature
Since this plugin has been popular with many of our cherished customers and has only been available for a short while, we are honored by this recognition. We sincerely appreciate your assistance and support throughout, and we pledge to continue producing high-quality plugins that satisfy user needs for WordPress and WooCommerce websites.
Regarding the featured file plugin, Faview – Virtual Reviews for WooCommerce plugin is a review generator plugin that allows you to generate reviews for your products on the WooCommerce website automatically. That will reduce your workload significantly, build your website a good reputation and credibility, while you focus on building your brand..
THE PLUGIN FEATURES:
Bulk add virtual reviews to WooCommerce products
Serve canned reviews
Add reply automatically and manually
Give admin full control over review and reply content
Check the existence of the reviews and authors to avoid being duplicated
Show virtual review count in WooCommerce Product list. The admin can add/remove virtual reviews there.
Add random number of reviews when adding reviews manually
Works compatibly with WPML and Polylang
And many more…
You can go closer to this plugin, let's experience:
https://villatheme.com/…/faview-virtual-reviews-for…/