Envato
To use the auto-update feature of  VillaTheme plugins, you will have to fill in your Envato Purchase Code in Update Tab.
To find your Envato Purchase code,
At first, please visit CodeCanyon.net  and log in your Envato account.
Hover the mouse over your username at the top of the screen.
Click 'Downloads' from the drop-down menu.
Find the plugin you need its purchase code and then click 'License certificate & purchase code' (available as PDF or text file).
Envato purchase code example: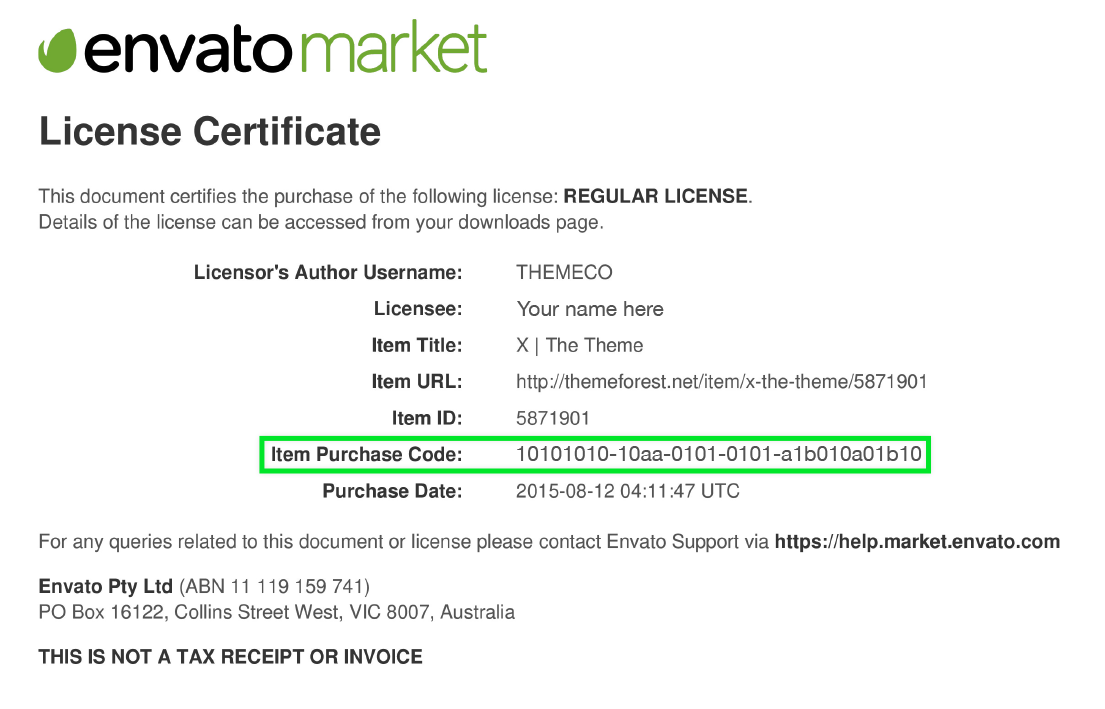 Watch this video for a very detail guiding "How to find my Envato Purchase Code"
All of our products on Envato are using Split license, not GPL license; so, each regular license can be used for only one site. You will need to purchase more license to use for more sites.
WooCommere AliExpress Dropshipping
You are getting this error when domain and key status notification are accepted, but the "Domain not resolved…" notification repeatedly.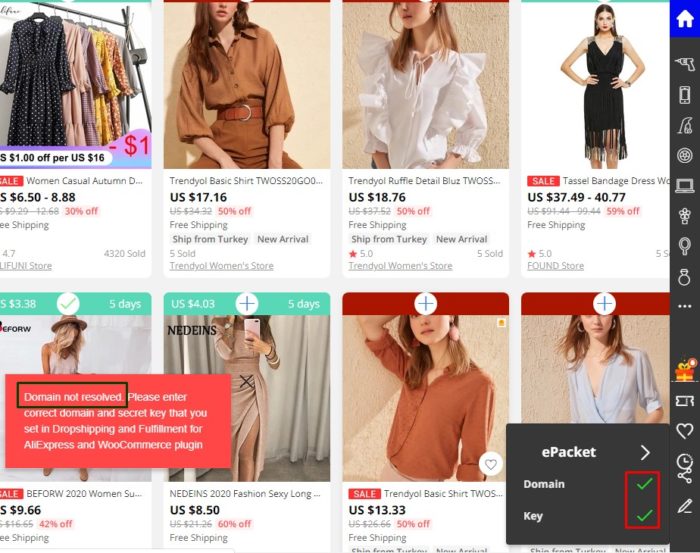 This problem is frequently caused by your security plugins on your website. There are 2 popular and frequent security plugins that users use for their website and face with error notifications when they import products from AliExpress. The following guides help you to solve the above question on WP Cerber Security, Antispam & Malware Scan plugin and Wordfence Security plugin.
1. WP Cerber Security, Antispam & Malware Scan
If you are using WP Cerber Security, Antispam & Malware Scan plugin, follow these steps
Step 1: Go to WP Cerber/ Traffic Inspector/ Live Traffic
You can see a list of requests including your requests to access Aliexpress importing pages that get the Forbidden errors.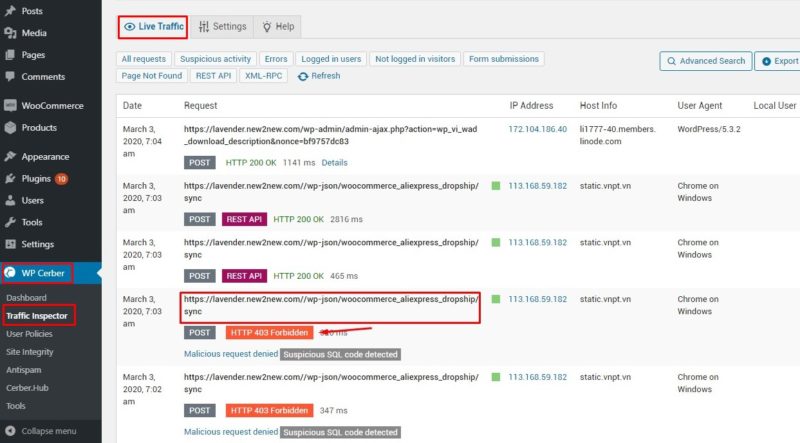 Step 2: Go to the Settings tab in Traffic Inspector to add your URL request to the request whitelist field.
Enable use white IP Access List
Add your URL request in the request whitelist field,
 Save the setting.

2. Wordfence Security.
If you are installing Wordfence Security, and stay "Enabled and Protecting" mode in the Web Application Firewall, just follow these steps:
Go to Wordfence / Firewall / Web Application Firewall. There are 2 ways to add your request URL on the whitelist.
The 1st way: Automatically add the request URL.
Step 1: Stay Web Application Firewall Status in Learning Mode.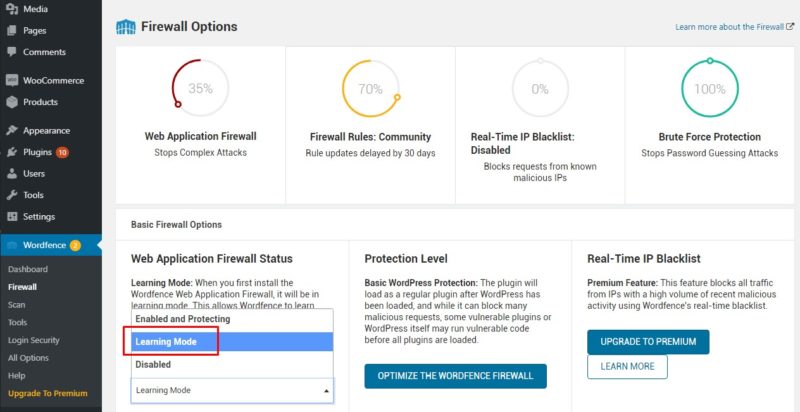 Step 2: Implement importing products from AliEpress.
Step 3: Turn back to stay Web Application Firewall Status in Enabled and protecting mode and save.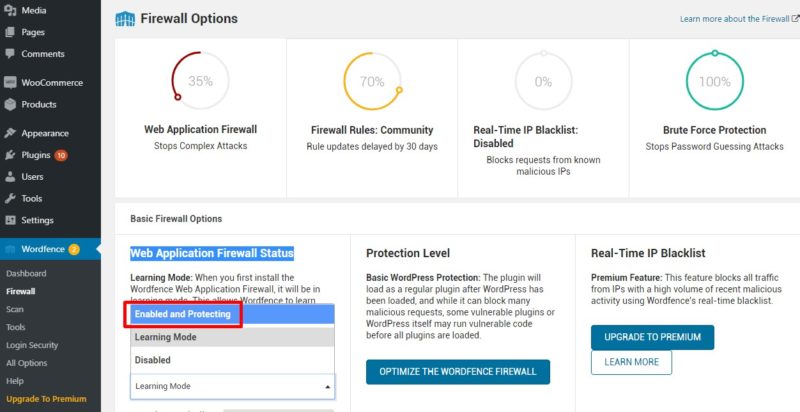 Step 4: Take a look at the whitelist URLs table, your recent request URL is whitelisted automatically.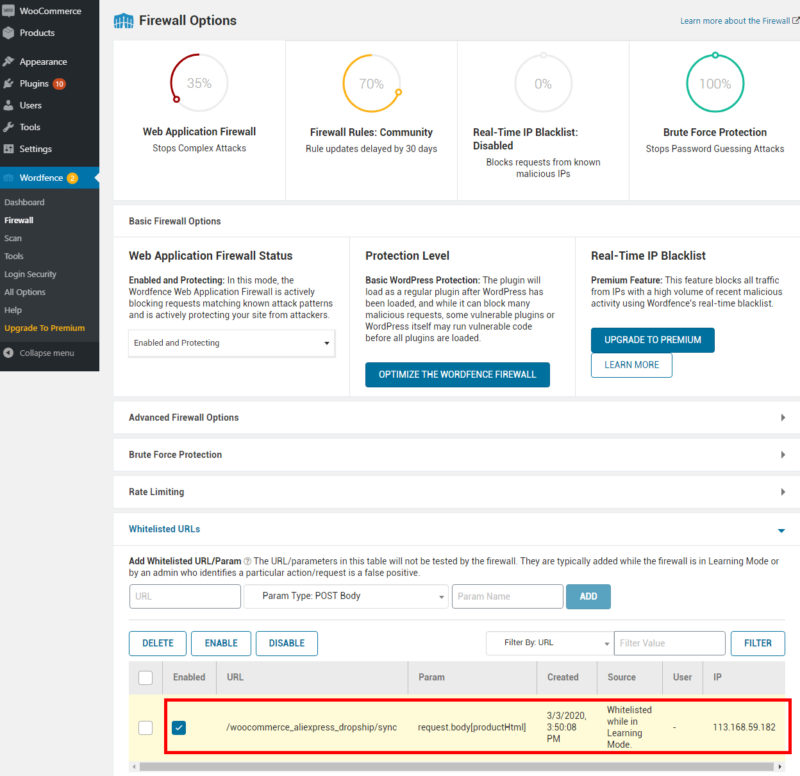 The 2nd way: Manually add the request URL to the whitelist.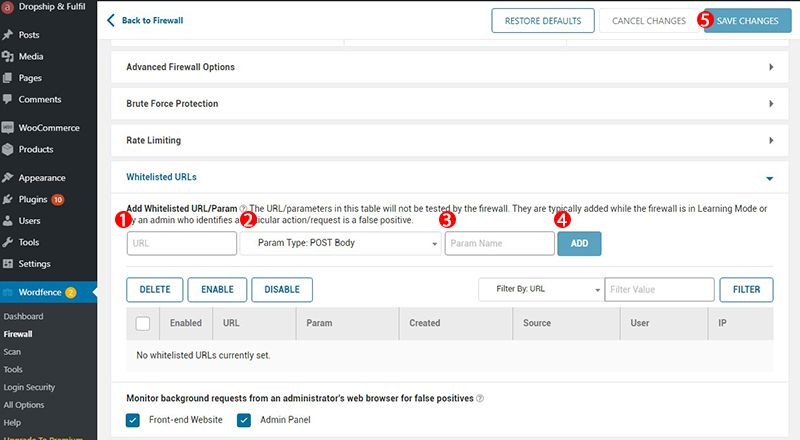 1. URL: add this URL
2. Param Type: stay POST Body /woocommerce_aliexpress_dropship/sync
3. Param Name: add this name productHtml
4. Add: to add this URL
5. Save.
** Note: With other FireWall plugins, try to find out how to whitelist your request URL in those FireWall plugins and import products from AliExpress normally.