Congratulation! Bopo – WooCommerce Product Bundle Builder – Featured File of the Week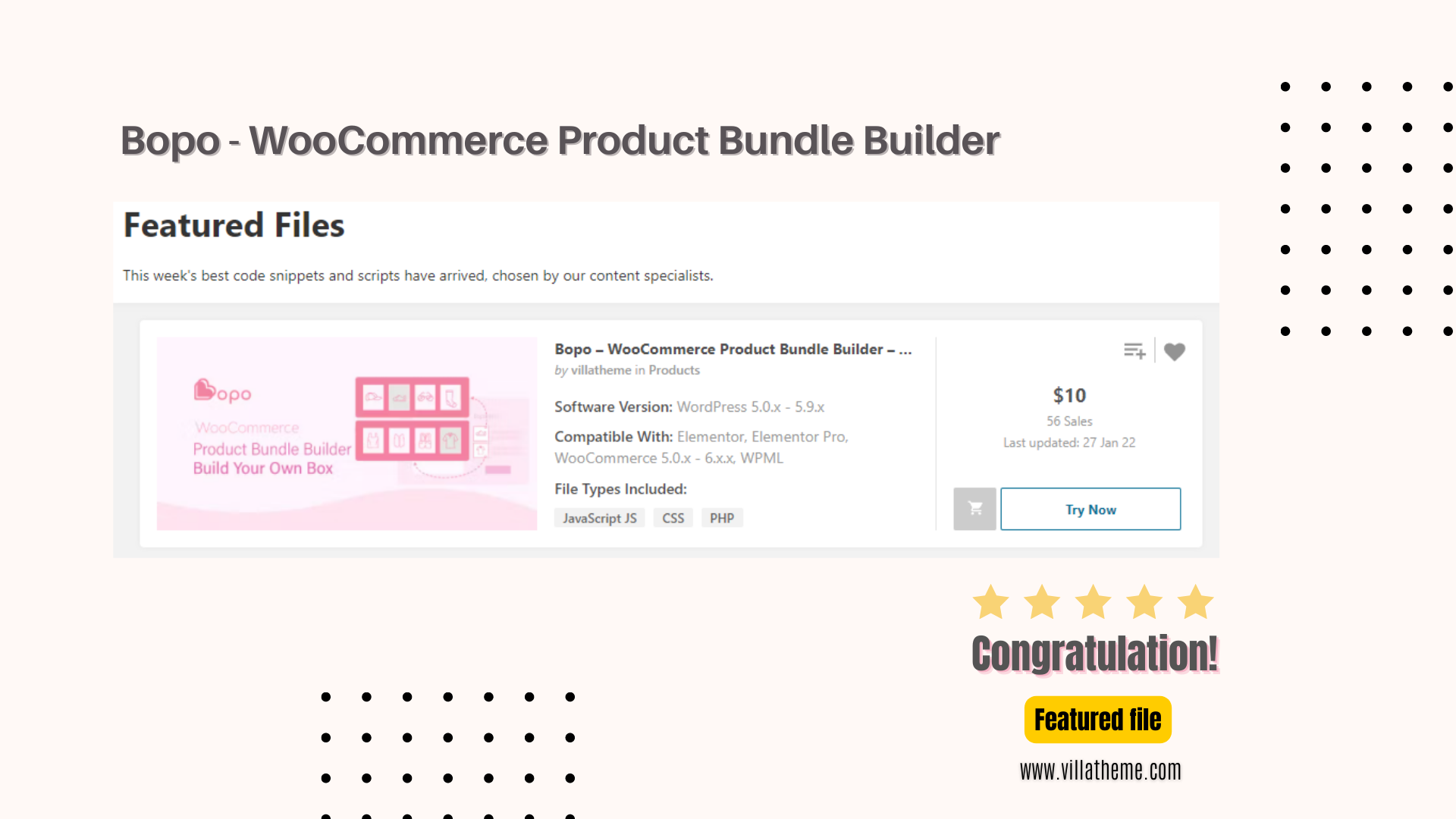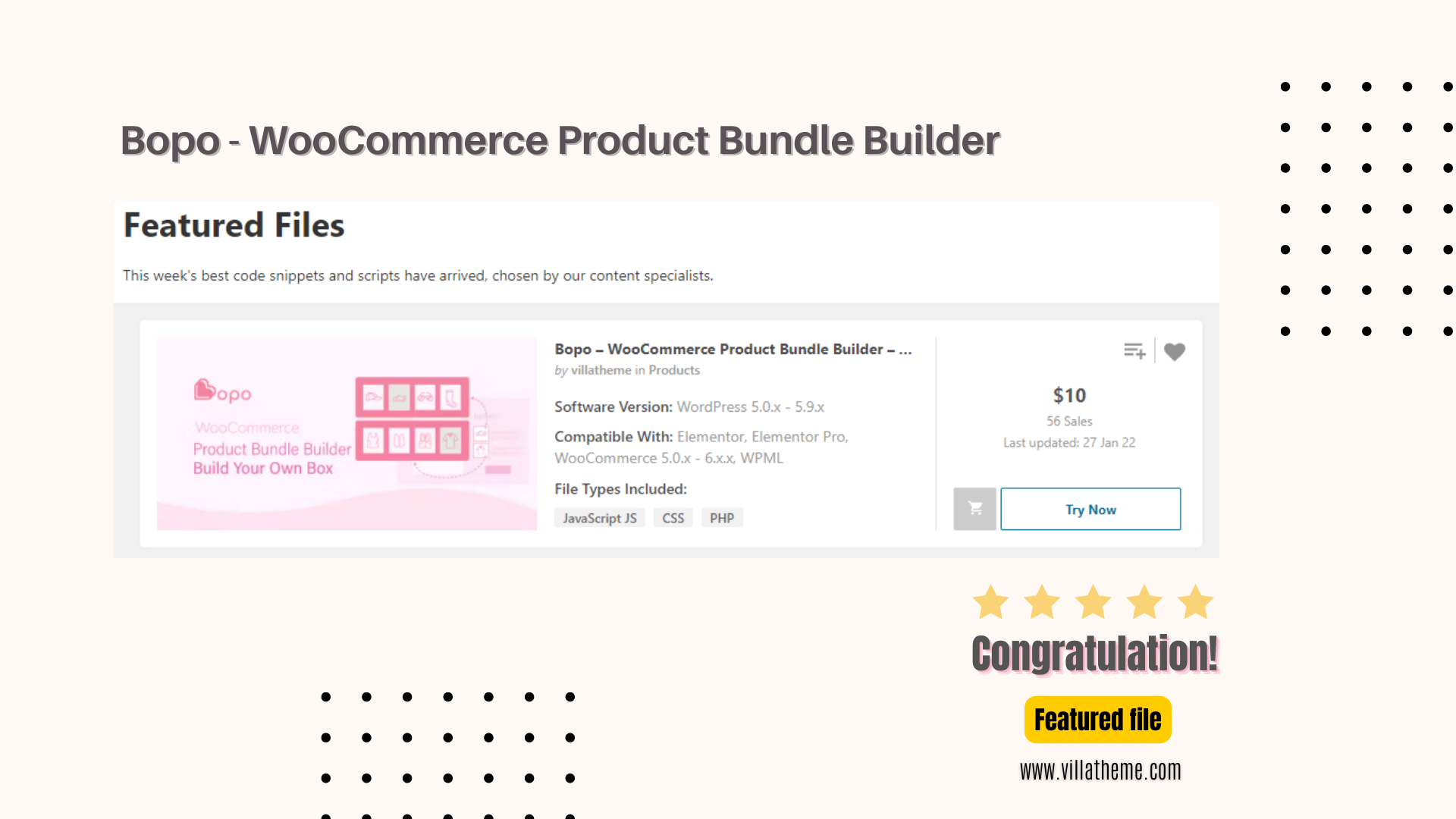 Bopo – WooCommerce Product Bundle Builder has been selected as Featured File of the week by CodeCanyon .
This honor fills us with pride and joy because we know that all of you are still with us. Your encouragement and support have given us more power, inspiration, and motivation to innovate and complete plugins. We are always grateful for your help, and we thank you for this. We are always committed to improving and developing high-quality plugins to meet your common needs.
For whom care about the featured file of this weeek, Bopo – WooCommerce Product Bundle Builder (Best for WooCommerce product bundle) is built for shop owners to create amazing deals that combine several products to put for sale together. This is such a powerful plugin for boosting sales of different product types, and at the same time offering customers some benefits. Bopo – WooCommerce Product Bundle Builder is a smart tool for enhancing cross-selling strategies on your online WooCommerce shop. It is also optimized for search engines, increases site ranking, and ensures a higher conversion rate.
✍️ What main features in this plugin include:
👍 Create many product bundle items for sale together.
👍 Displaying bundle items list popup.
👍 A percentage/fixed discount for the bundle items to motivate customers' purchases.
👍 Various rules to display items on bundles
👍 Design bundle item list popup on the front end.
👍 Paginate bundle items on the popup.
👍 Bundle templates: Vertical or horizontal.
👍 Edit bundle items on the cart and checkout page on the front end.
👍 Bundle shortcode to display Bopo bundle everywhere you want.
👍 item descriptions on the bundle (rating, stock, quantity, short desc)
👍 Custom CSS to design the bundle on the front end as you want.
You can go closer to
this plugin
, let's try and experience your own assessment.