Congratulation! VillaTheme – Envato Elite Author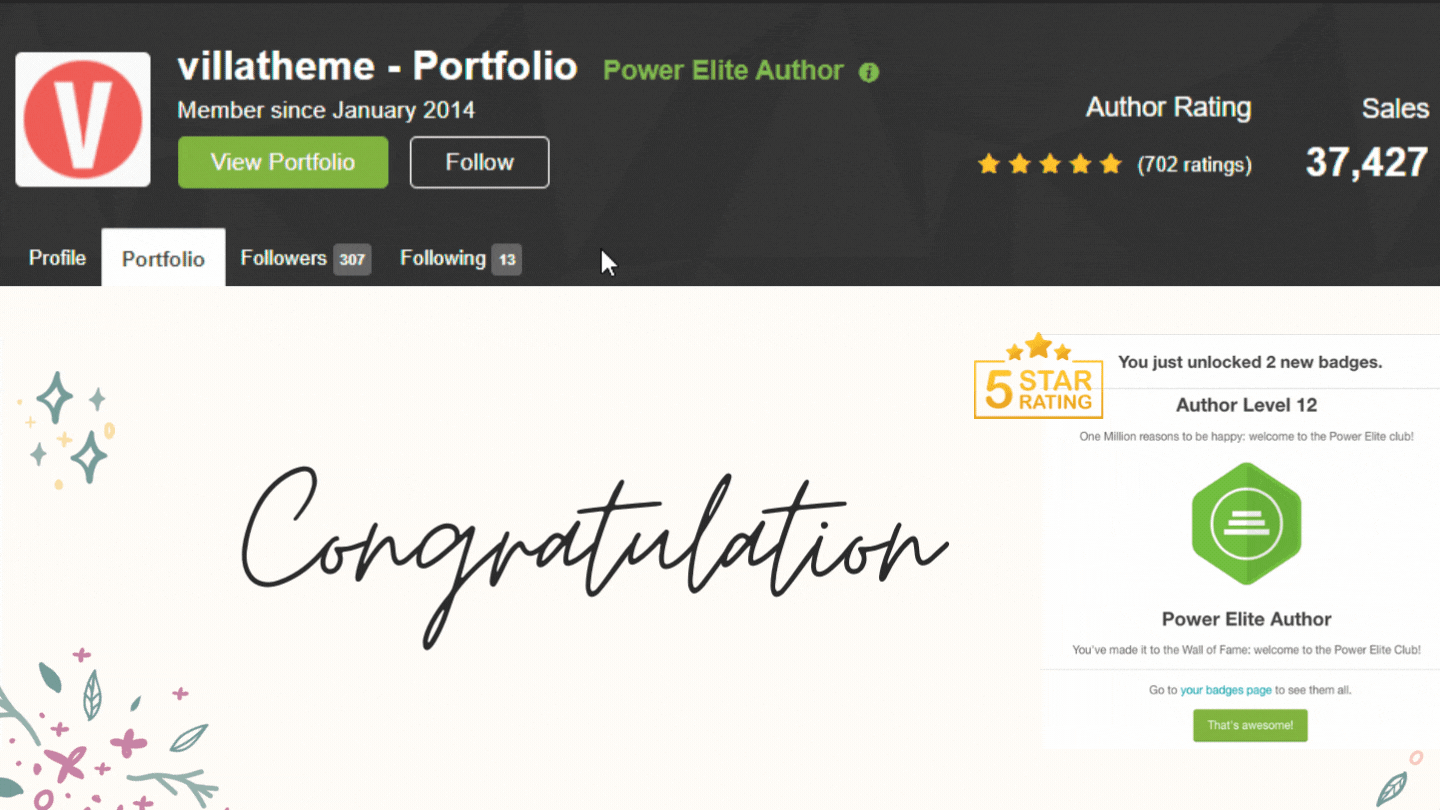 VillaTheme is ecstatic to announce that we have been recognized for unlocking two new badges on the Envato marketplace and have been inducted into the Wall of Fame – Envato Elite Author.
VillaTheme is a software company that has been a member of the Envato market since 2014. We currently have
27 official plugins
 on the Envato marketplace, in addition to a number of free 
quantity items on WordPress
. Many top-selling items include Curcy – WooCommerce Multi Currency, ALD – Aliexpress Dropshipping and Fulfilment for WooCommerce, Email Template Customizer, WooCommerce Swatches…all of which are widely used, continue to evolve and receive positive feedback from users worldwide.
We'd like to thank everyone who has helped us and believed in our plugins throughout the development of VillaTheme. To meet your expectations, we commit to working hard and improving the plugins through creative innovation, upgrading high-quality plugins, and meeting your diverse needs.