Discover Massive Savings at Our Mid-Year Sale Event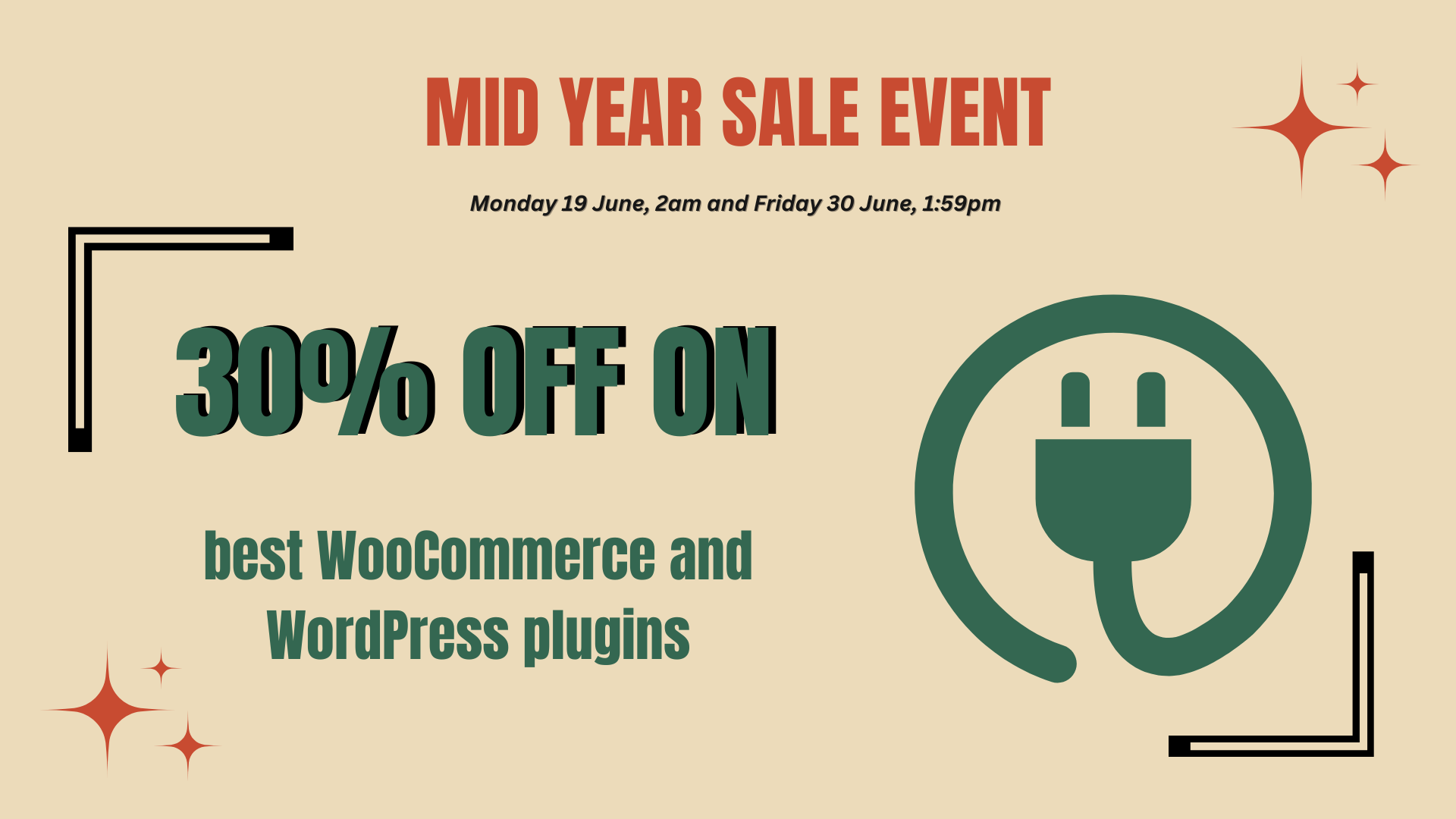 Hi guys!
📣 We're delighted to announce this Mid-Year Sale Event, offering you an incredible opportunity to save big on our most sought-after products. From the 19th to the 30th of June, take advantage of a generous 30% discount on our handpicked selection of best-selling items. Elevate your online experience and unlock the full potential of our premium offerings at an unbeatable price. Don't miss out on this limited-time offer!
🏷️ 30% OFF on 13 best-selling plugins!
📅 Monday 19 June, 2am (UTC) and Friday 30 June, 1:59pm (UTC) 2023 
👉👉👉 Take advantage of this great sale: Visit our on sale items
🔥 Shop now and save up to 30% your budget! Don't miss out!