Don't Miss Our Plugin Sale Event! 🎉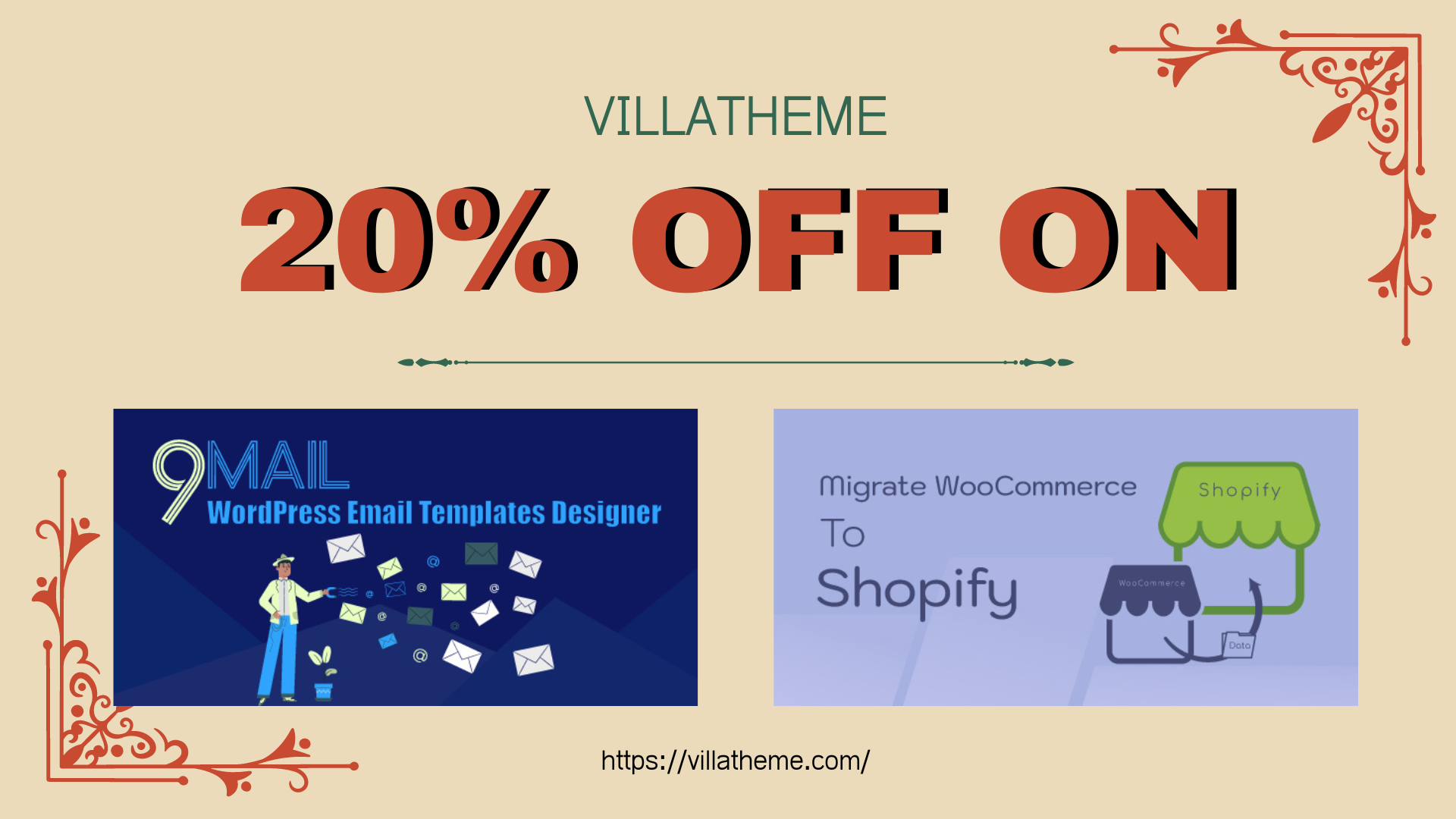 📢 Hello there,
We are thrilled to inform you about our upcoming sale event on two of our plugins! This is your chance to enhance your website's functionality and take it to the next level at a discounted price.
For a limited time only, 9MAIL – WordPress Email Templates Designer and W2S – Migrate WooCommerce to Shopify will be available at a special discounted rate. These plugins have been carefully crafted to empower your website with powerful features and seamless performance. Whether you're looking to optimize your e-commerce store or enhance your content management system, these plugins have got you covered.
🏷️ 20% OFF on 9MAIL – WordPress Email Templates Designer: A powerful tool for creating and customizing WordPress emails – only $15  $12 
🏷️ 20% OFF on W2S – Migrate WooCommerce to Shopify: Allows you to migrate WooCommerce data to your multiple Shopify stores in just a few minutes –  only $49  $39
🕒 Sale event will end on July 1st – Don't miss it!
🔥Take advantage of this exclusive opportunity to grab these plugins at a reduced price and unlock their full potential. Don't miss out on this incredible offer as it won't last forever!
🔥 Stay tuned for more details and the official launch date of our sale event. We can't wait to see the amazing transformations these plugins will bring to your online presence.
❤️ Thank you for your continued support and trust in our products. We look forward to serving you with exceptional plugins that elevate your website to new heights.