WooCommerce Multi Currency, the double price problem.
The double price problem! In the last few days, the is a problem with the plugin WooCommerce Multi Currency.  The problem double all the product prices and happens only with Google Finance API. (Check which Finance API you are using  at Dashboard/ Multi Currency/ Update/ Finance API). We call it "double price problem".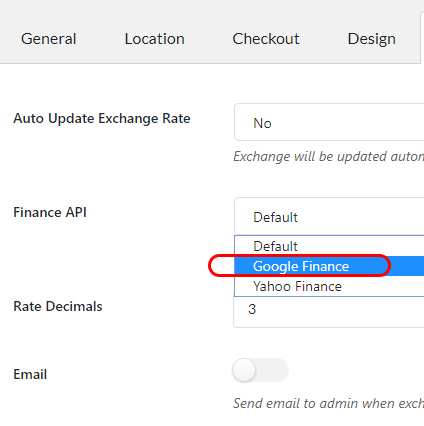 What caused this double price problem?
Google has changed how its Finance API works. The exchange rate which Google Finance answers Multi Currency request is wrong. It just gives the exchange rate is "2" for all currency.
 So how to solve the double price problem now?
Please change to Yahoo Finance or Default to solve this problem. An update of WooCommerce Multi Currency will be released soon to fix this issue. Our technicians are working hard to fix this. Please wait. Thank you and sorry for any inconvenience.
 WooCommerce Multi Currency
If you have a WooCommerce store, WooCommerce Multi Currency is a must-have plugin for you. WooCommerce Multi Currency allows your customers to switch currencies and helps your store accept payments in multi currency. The exchange rate can be set up manually or automatically. The plugin can automatically get customers geolocation and display the price in the customers country's currency.