Exclusive 20% Discount Sale Event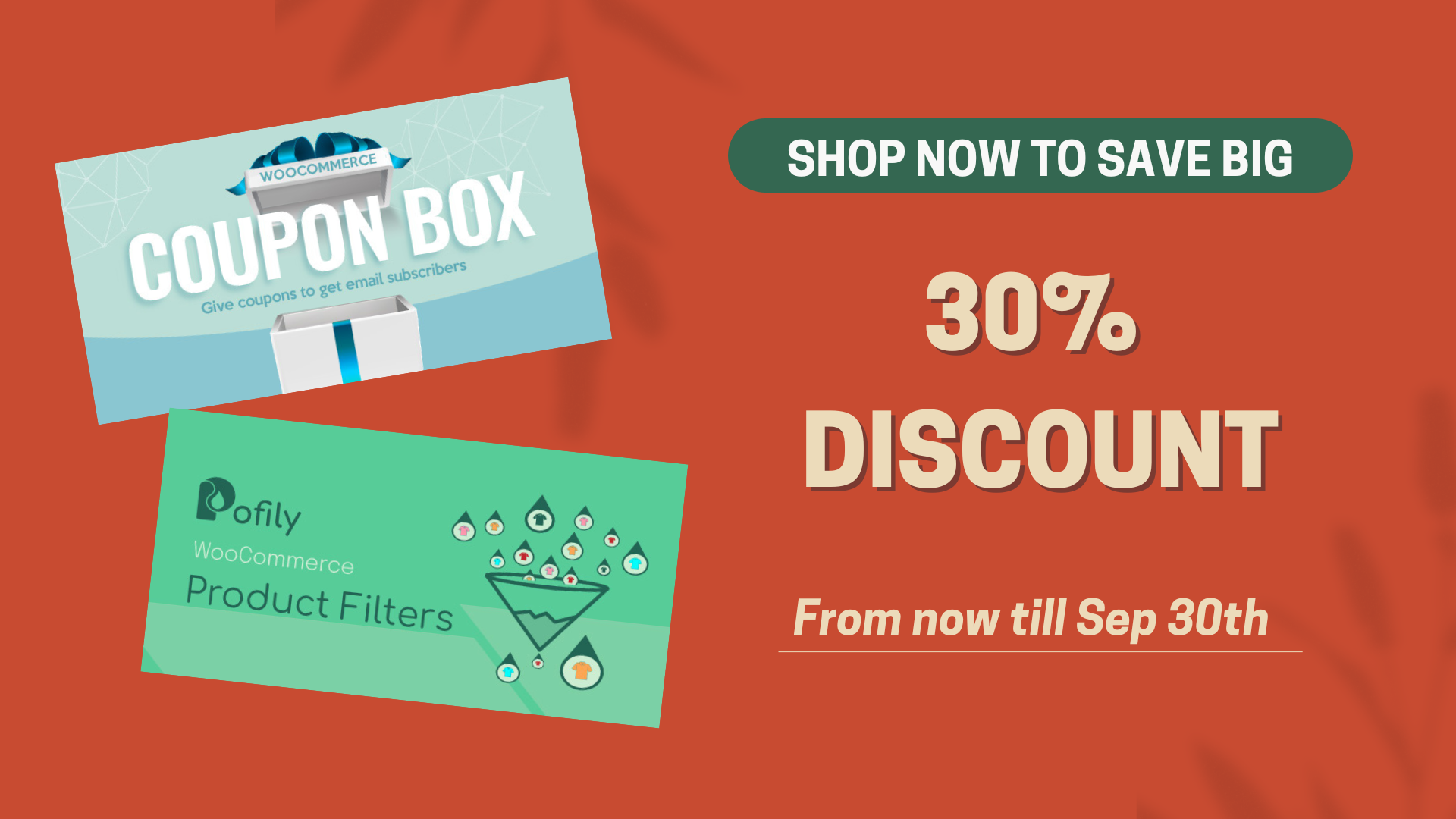 🔥We are thrilled to announce a limited-time sale event that you won't want to miss – 20% OFF on WooCommerce Coupon Box and Pofily – WooCommerce Product Filters – SEO Product Filter!
At VillaTheme, we are dedicated to helping you enhance your online shopping experience and boost your WooCommerce store's performance. That's why we're offering this incredible discount on two powerful plugins that will take your e-commerce game to the next level.
🏷️20% OFF on:
WooCommerce Coupon Box displays a coupon box pop-up that allows your customers subscribe by their email to get tailored exclusive coupons – only $26 $20
Pofily – WooCommerce Product Filters helps you add well-designed filters to products, allowing customers to search for their in-need products with just a few manipulations – only $30 $24
📅From now till Sep 30th
🔥 Hurry, the clock is ticking! Make the most of this exclusive offer and transform your WooCommerce store today!
👉 Visit our orptfolio and check out irresistible sale events!