Have you prepared yourself for this Steal of the Week?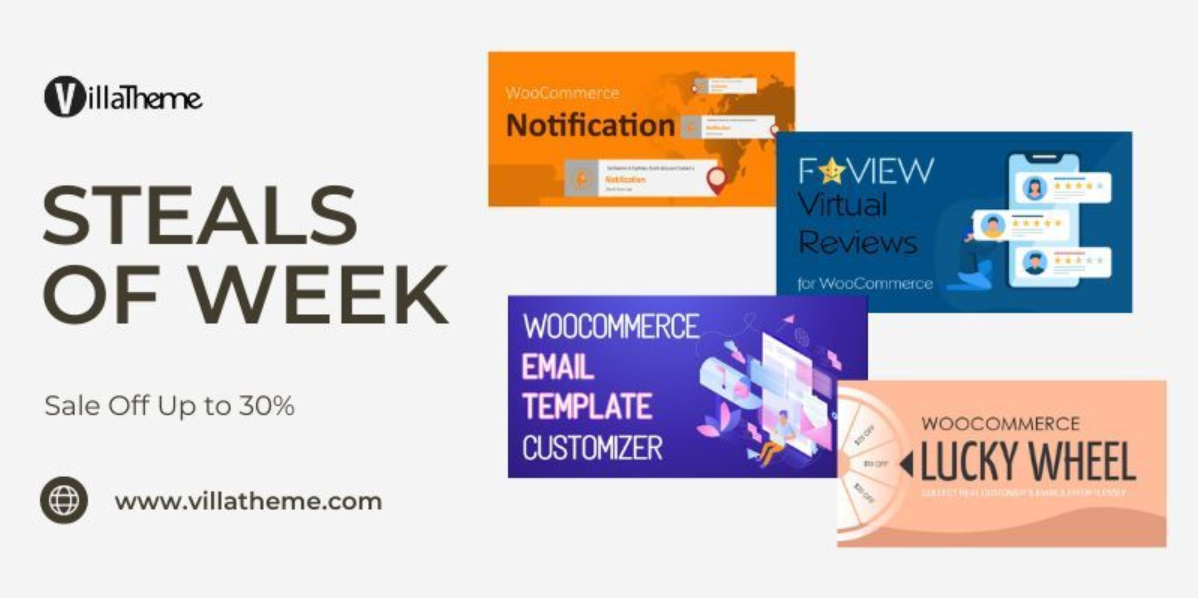 ✍️ It's time to get ready for a new challenging year. If you're not ready, you're missing out. When it comes to online stores, selling more is always better. However, convincing your customers to add extra items to their cart could be difficult.
💡 Fortunately, there are marketing techniques you can use to encourage your customers to keep purchasing. By recommending related products in a well-designed email, suggesting recent orders, showing customers your excellent products reviews, or simply a wheel-of-fortune game with cool prizes that encourage them to play more – get more.
All these can be achieved with our plugins. Even better – their prices are dropping real hard. Let's check 'em out! 👇👇👇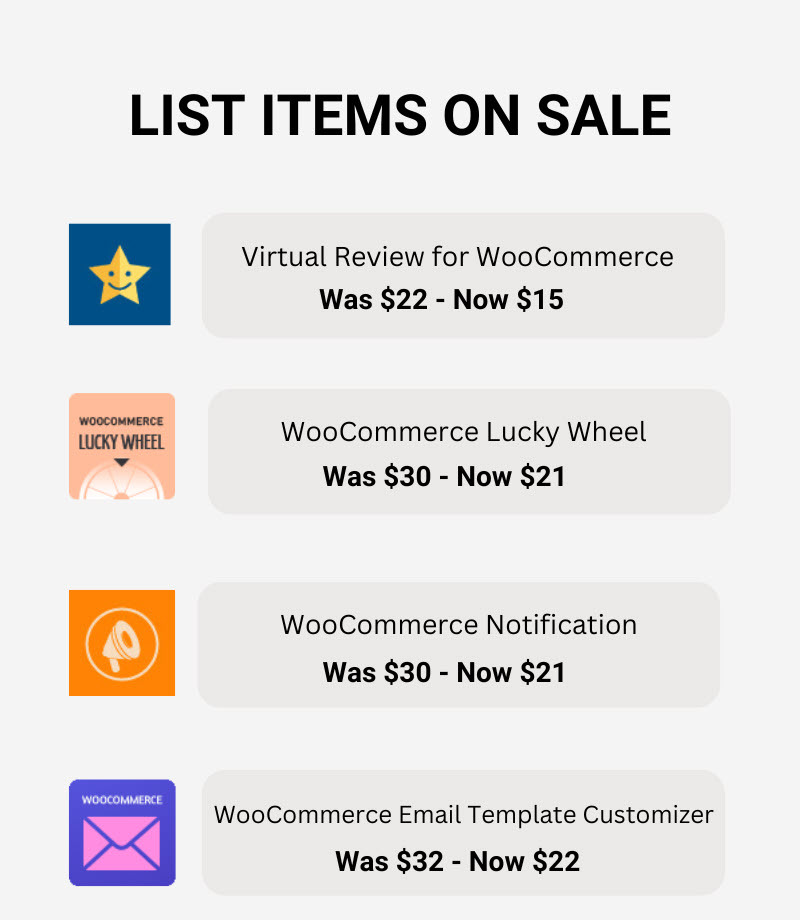 Event will ends on Sunday 19th February, 11:59pm (AEDT) 2023 
🔥 Don't miss it!