Import AliExpress Review to WooCommerce, coming soon
Recently, we get many questions about a feature to import reviews (include product picture) from AliExpress.com to WooCommerce.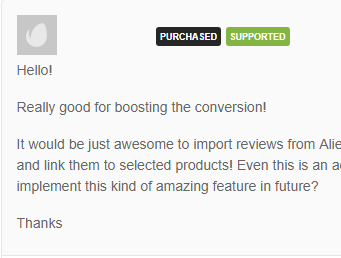 So why do people keep asking for this feature?
At first, let find out what is AliExpress. AliExpress.com is an online retail service made up of small businesses in China and elsewhere offering products to international online buyers. It is owned by Alibaba. A lot of eCommerce websites purchased products from Ali and then selling on their own website. If you own an eCommerce store, then you must be heard about AliDropship. There are some plugins that allow you to import product from AliExpress to your WooCommerce store. The import product name, description, picture… but not reviews, special review include pictures. That way people keep asking us for these features. Our plugin WooCommerce Photo Review allows customers to post reviews include pictures, and it would be awesome to import reviews include pictures from AliExpress, Right?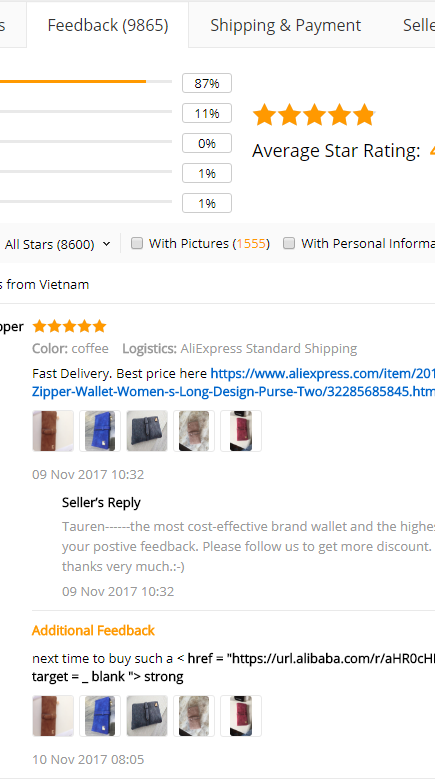 If you sell this product, it would be great if you can import all that review, include pictures to your WooCommerce Store. That will be a value features, it is a fantastic social proof about how good is your products. 10000 customers cannot be wrong, this a wonderful product, you should buy it.
So this feature will be available?
We are glad to let you know that we are working on the Import AliExpress review feature now. This feature will be available in the next update. Please wait for it.
Visit WooCommerce Photo Review page to learn more about how to increase conversion and social on your site