Make AliExpress Variable Products more attractive with Variation Swatches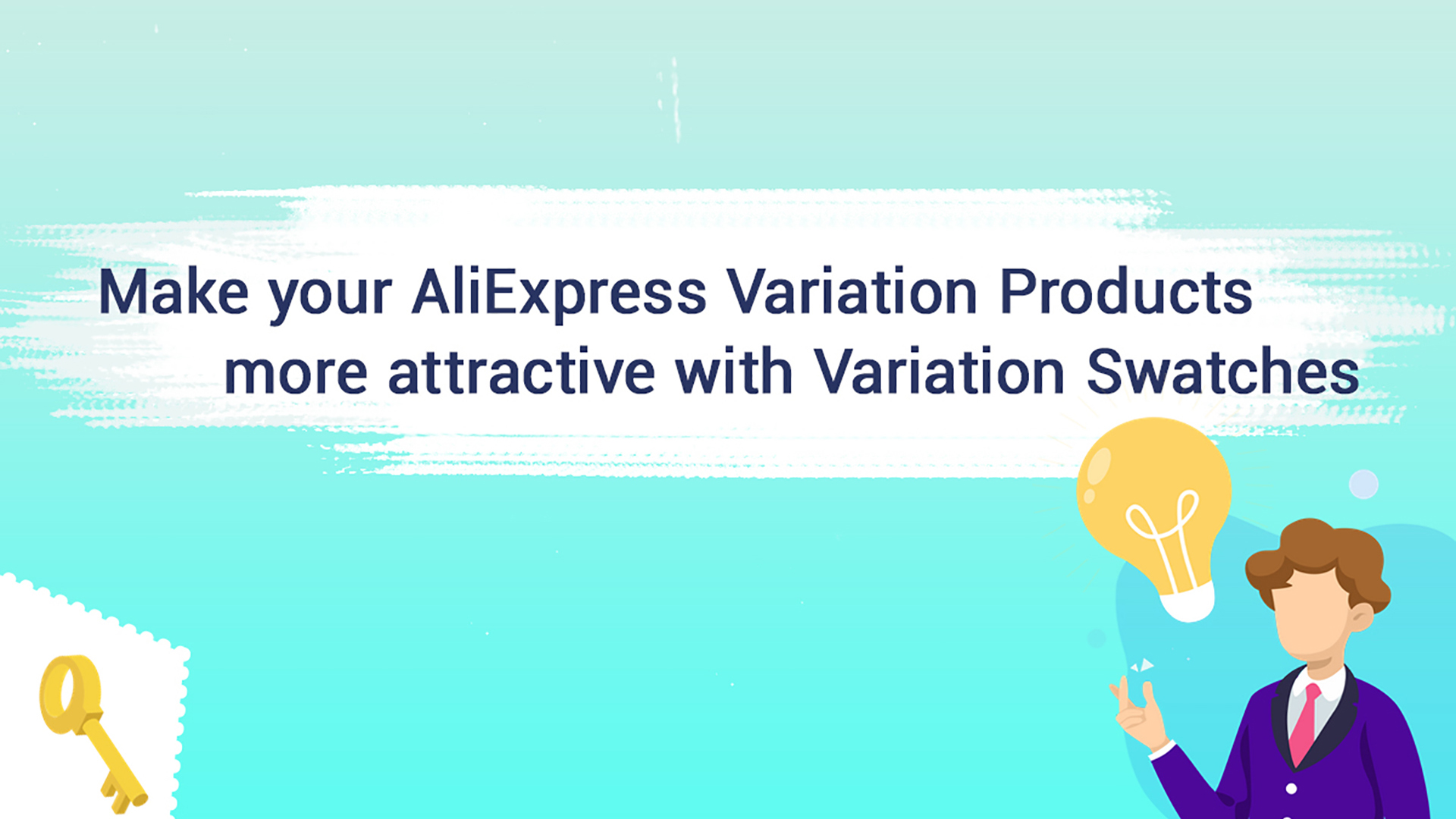 Making Variable Products more attractive with Variation Swatches is becoming a top trend!
You can start an online store promptly with the dropshipping business, it is completely achievable with Dropshipping and Fulfillment for AliExpress and WooCommerce, you can learn about how to download AliExpress products on our video. As you can see on aliexpress.com, most of the products are variable products. This marketplace supplies a huge number of variable products such as clothing, phones and accessories, bags, shoes to some essential application in your house…
When you import products from aliexpress.com to your WooCommerce store, by default, all variation products will display under the dropdown type (like Choose an option in the right image below). It is normal because the standard WooCommerce doesn't have options that allow you to change product variations in dropdown type to swatches similarly you see those products on aliexpress.com (like on the left image).
A solution for you that helps to show all variable products in general and particularly on aliexpress.com to variation swatches with WooCommerce Product Variations Swatches.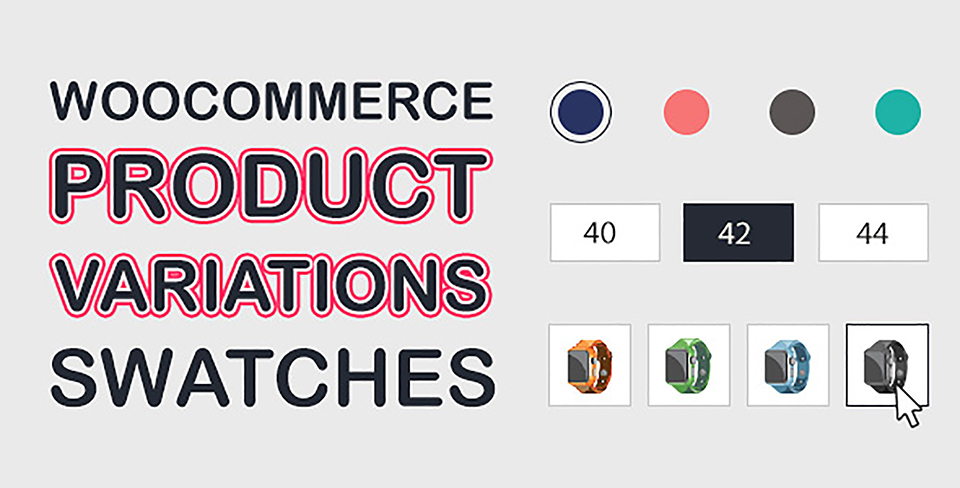 WooCommerce Product Variations Swatches allows you to show and select attributes for variations products. The plugin displays variations select options of the products under colors, buttons, images, variation images, radio. Therefore, the plugin helps the customers observe the products they need more visually, save time to find the wanted products than dropdown type for variations of a variable product.
When you activate WooCommerce Product Variations Swatches plugin, the variation products in the dropdown type will be converted into the variation swatches. There are many types of variation swatches, they can be:
Image Variation Swatches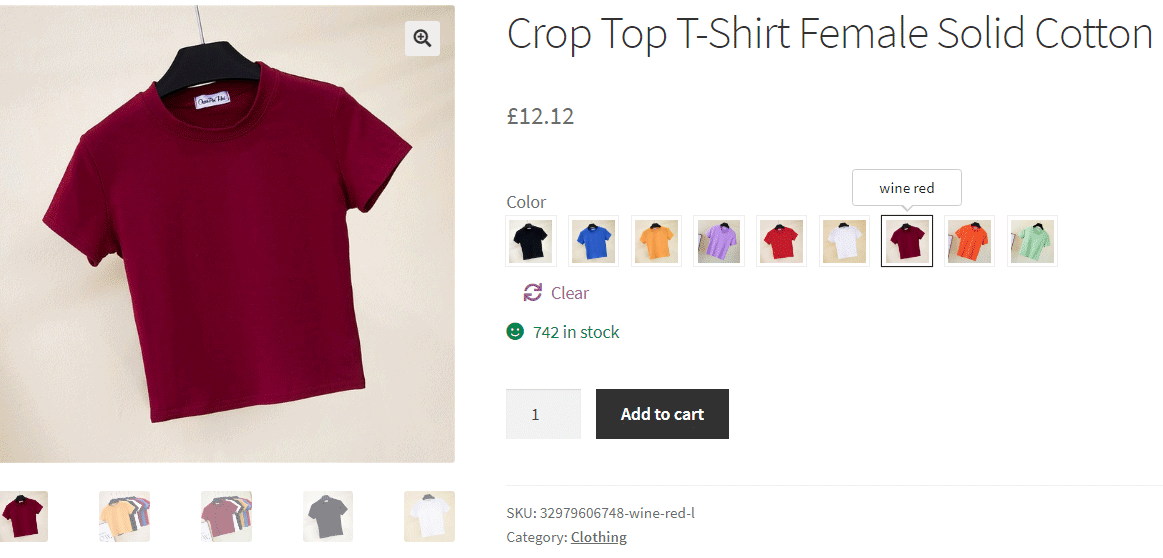 Color Variation Swatches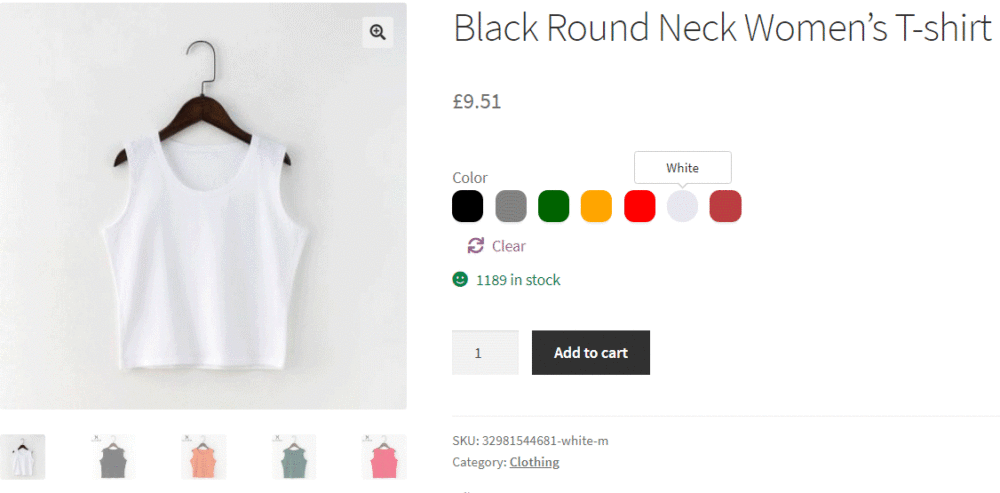 Button Variation Swatches
Using this above hint will let you find a surprise on building a professional and attractive website. Moreover, this will help increase the number of add to cart of variable products than normal type.
There are tons of tips that help your products on e-commerce stores more attractive to the customers, especially with variable products. Most of the products are variable products and you want to make different choices for customers. You can make a variety of fancy and brilliant images to display variable products in the product gallery. However, it is more important that you should show these products in visual images and eye-catching by WooCommerce Product Variations Swatches.
You can see this guide video: