Take advantage of a 20% discount on items NOW!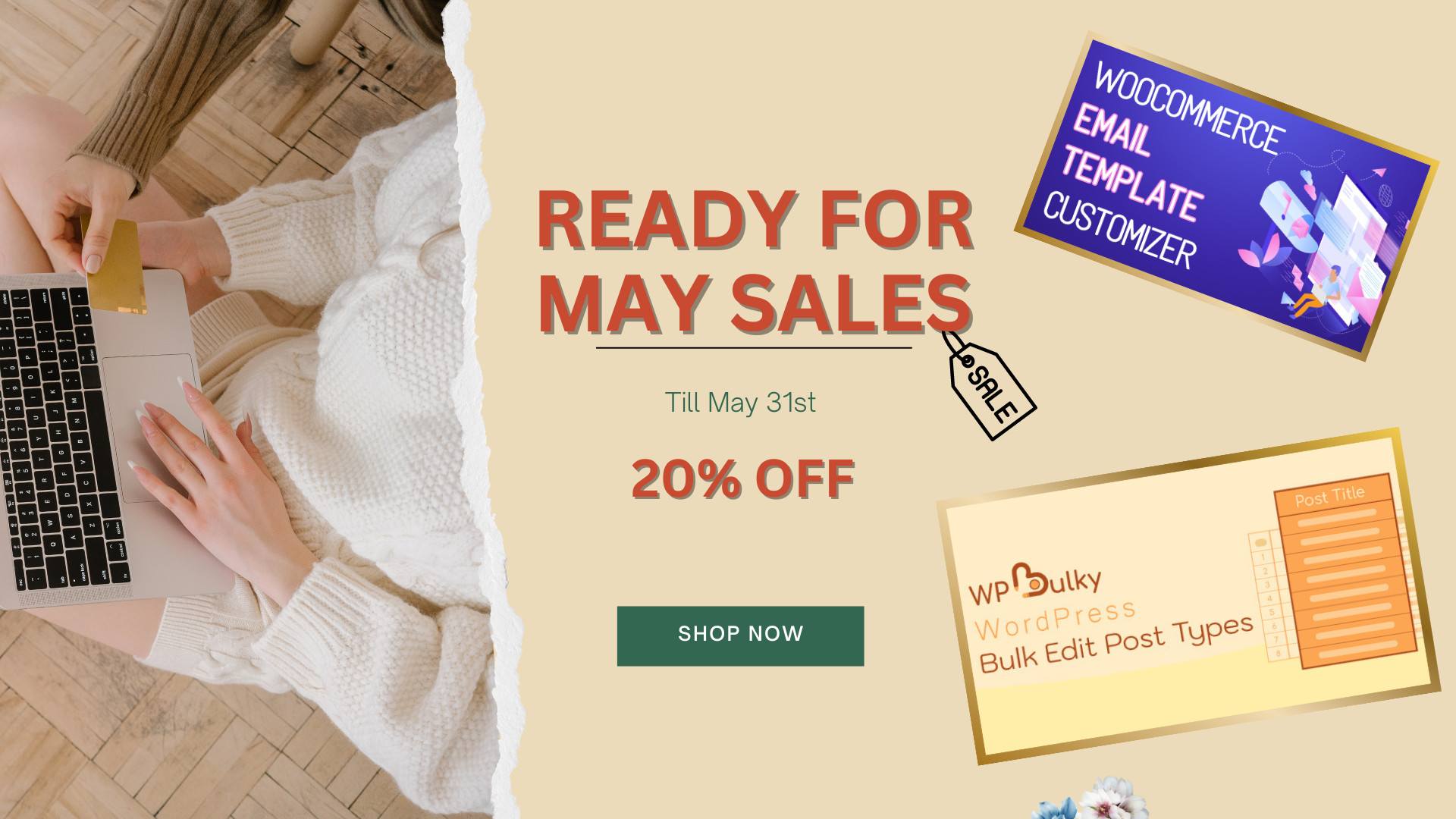 📢 Hey guys! 
Did you know you can create pretty WooCommerce email templates with WooCommerce Email Template Customizer and swiftly edit post types in bulk with WPBulky – WordPress Bulk Edit Post Types?
While email is beneficially important – a well-designed email template can beautifully take your site to the next level and engage your customers much better, the capability to quickly change mass post types is also essential for effective site management.
Our plugins have functionality that help you achieve both: We have bunch of built-in samples that you can use and get started instantly, and all sufficient tools to build and edit templates quickly. For post types, editing them is no longer a boring job – you can finish it in no time. That's why we highly recommend you guys these 2 functional plugins 20% OFF on May Sales event:
🏷️ WooCommerce Email Template Customizer  $32  $25
🏷️ WPBulky – WordPress Bulk Edit Post Types  $30  $24
🕒 Ends on May 31st, 2023
🔥 Join us and level up your site performance!