New release – 9MAIL – Powerful tool to customize emails for WordPress users!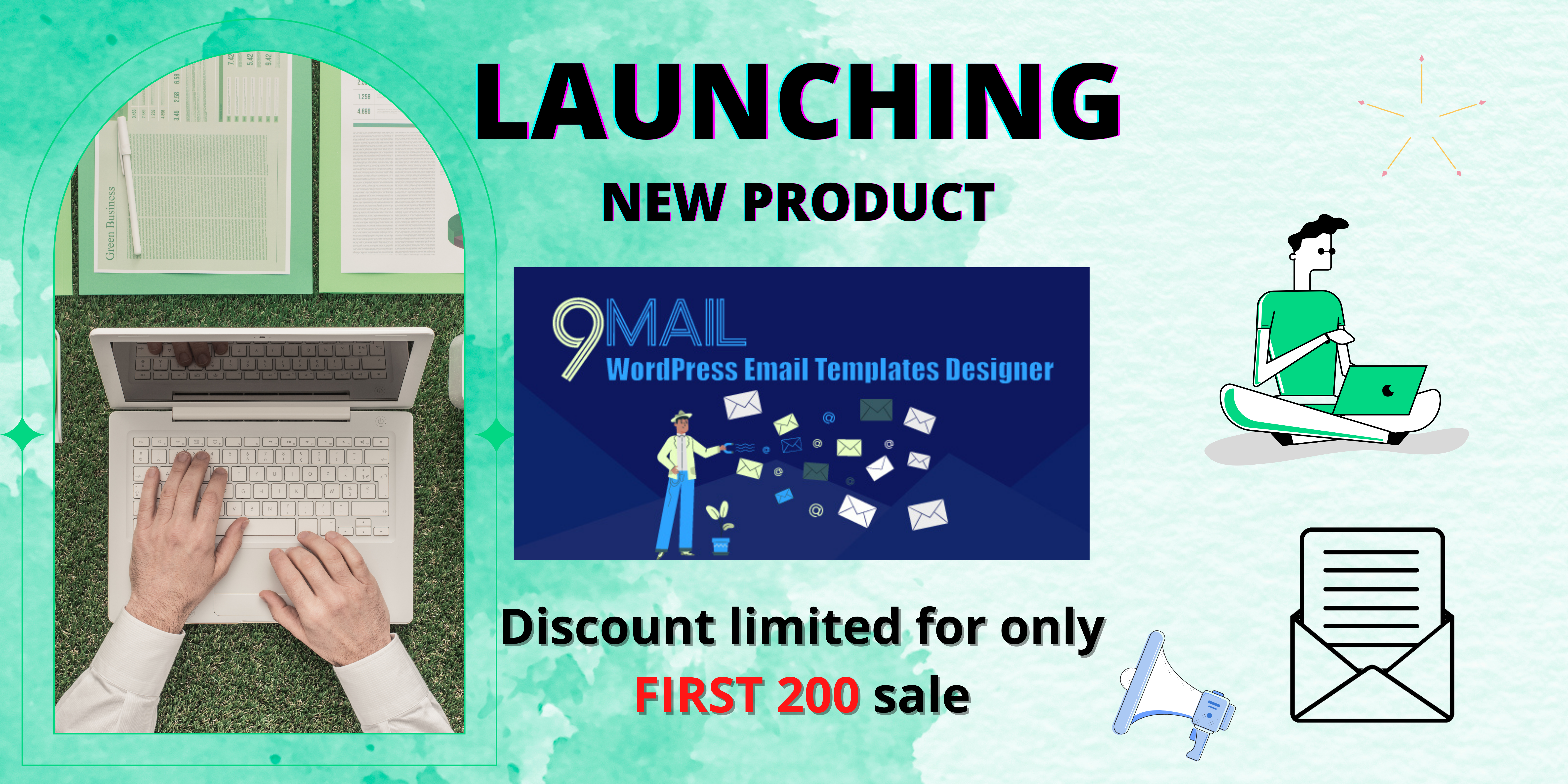 ✨✨✨We bring to you an essential, handy, and user-friendly plugin that will definitely be extremely useful for your site, especially if you build your online business.
Why use the custom email template?
Business is all about establishing a brand identity. And email is the fastest, cheapest, and most common way to reach your customers globally. So why not making your email professional, well-designed, catch your customer's attention and leave a lasting impression?
Lots of people find WordPress default emails plain and boring. If you think so, you're not alone! To help you out, we made this plugin 9MAIL – WordPress Email Templates Designer that will help you nail your emails, with the easiest drag-and-drop builder.
⭐Without further ado, 9MAIL is now available after a long wait. Let's jump to the details!
9MAIL – WordPress Email Templates Designer comes with the drag-and-drop builder to customize WordPress email templates, with different layouts and elements for you to freely organize them how you want. Also, it gives lots of shortcodes to include dynamic data. All the necessary customization is available, if not, you can always make your own custom change with your CSS! Along with full template customization, you can make lots of templates for the same email type, and assign them to different languages. With all the features 9MAIL provides, start improving your email marketing consistency and ensure your potential customers learn your brand.
What does 9MAIL do?
Comes with drag-and-drop builder and lots of layouts/elements
Customize the design of emails with full customization, and custom CSS if needed
Edit text visually, or insert HTML/CSS directly
Preview and Send a test email before the real sending
Export and import email templates – save time building email templates with similar design
Support WPML and Polylang – Build email templates for different languages
Edit templates in bulk
And many more…
More information of 9MAIL – WordPress Email Templates Designer
📌 Purchase with discount for the FIRST 200 sales 👉👉👉  Purchase here
📌 Documentation and Tutorial video
📌 Live demo and Video for Preview