New release: Pofily – WooCommerce Product Filters – Save time to search for desired products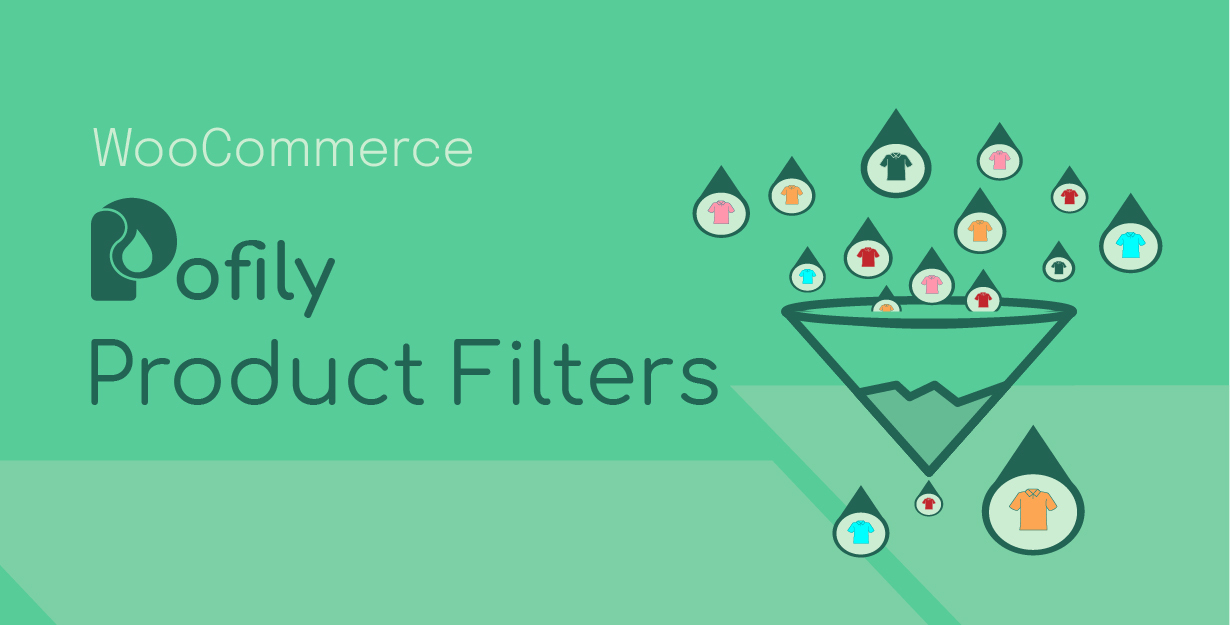 Are you looking for suitable product filters? You are a WooCommerce website owner and your online shop contains a lot of products, not to mention their numerous variations? Do your customers find it challenging to reach their in-need products? If you own a WooCommerce website, you know how important a product filter is to get to any products quickly. Product filters help customers save time to find products that include factors they want. With well-designed product filters, your website is enhanced beautifully but simply at the same time. It not only makes customers feel satisfied, that selecting options was never so simple, but also makes your shop page look good from top to bottom.
Some themes may already have their product filters. However, they are set to be uneditable, or can only be changed a few attributes. Sometimes, you may not like how the default product filters appear on the front end.
That's when you need a tool that helps you create your own product filters, and design them the way you want.
To solve that, we are delighted to announce Pofily – WooCommerce Product Filters – a useful plugin with outstanding features, to help you build filters that improve your website interface, and make customers find it way easier when they come for your products.
THE PLUGIN FEATURES:
👉 Show product filters in Modal
Choose to show Filter in Modal window with Off-canvas style or Top product loop style
Edit icon to show Modal window with Icon position and Modal icon style
Edit Modal with position to appear, effect, column layout
Choose a style: Theme style or Custom style
Design filter area with color of Title, Background and Accent color
Set default color for Color swatches type (Taxonomy)
Design label with default, hovered, and active status: font size, border width, border radius, background color, text color
👉 Create product filters that help customers search for products conveniently.
Create multiple filter blocks for particular searching purposes with different options: Taxonomy, Price, Review, OnSale/Instock, Name, Metabox.
Choose Taxonomy to apply the filter: Categories, Product tags, Attribute (Color, Size,…), …
Show Filter as checkboxes, buttons, color swatches, images, range, range slider, search field (with Name)
Customize terms or values with labels to replace the original name, and tooltip when hovered mouse…
Customize range with Min and Max value. Create as many ranges as you want with Range type. Choose range
Enable, disable to show the number of items, "clear" button, "view more" button, or toggle, and allow customers to choose multiple selections.
Select Order by Name, Slug, or ID and choose Order type between ASC or DESC (for Taxonomy)
Edit display type – Vertical or Horizontal – for Button type
With Filter By Metabox, we provide meta keys of Products available in the database. Manage at settings and the plugin will display corresponding meta value
👉 Customize and arrange the menu display on the front end.
Choose and add blocks you want the menu to display on your website with created blocks
Set rules to display Filter Menu at Display Conditions
Enable, disable to show "Apply Filter" button
Enable, disable to show menu in a modal window
👉 Show product filters Menu using provided shortcode:
We provided a shortcode to display Filter Menu, you can use it to display on a position you need just by copying and pasting to your ideal place.
Get started with Pofily – WooCommerce Product Filters
If you are a WooCommerce website owner, start improving your website with well-design product filters and make your customers feel a good experience when they come to your website.
👉 The premium version price now is only $10 instead of 39$ for the first 200 sales. Don't miss this out.