October Sale: Save Big on Fabulous Plugins!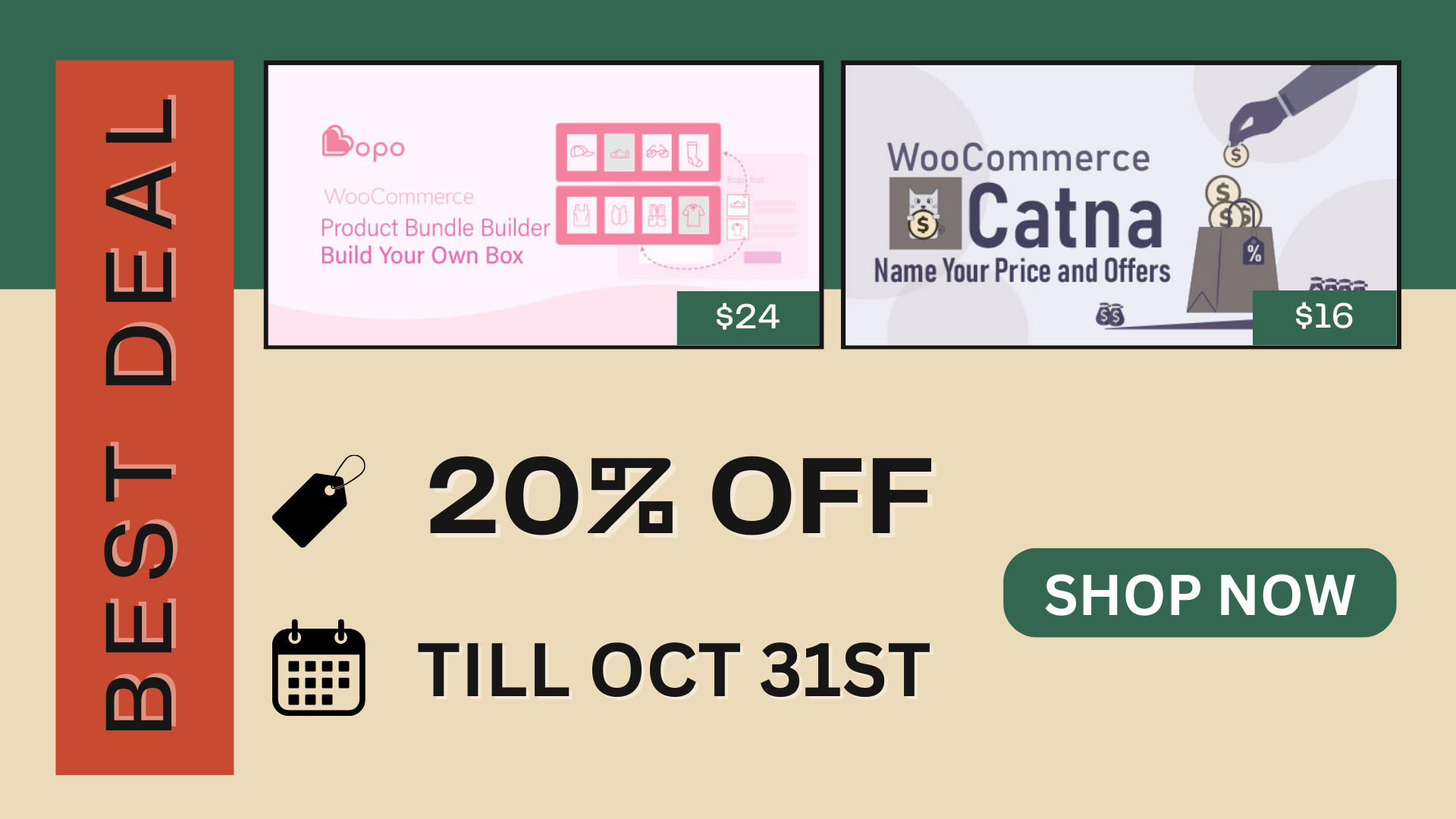 Start your October with a bang with our amazing sale event!
Get 20% off on two powerful WooCommerce plugins: Bopo and Catna.
🔥 Bopo – WooCommerce Product Bundle Builder – Build Your Own Box
✍️ Create amazing deals that combine several products to put for sale together. This plugin is perfect for boosting sales of different product types, and at the same time offering customers some benefits
🏷️ Only $30 $24
🔥 Catna – WooCommerce Name Your Price and Offers
✍️ Let your customers propose their desired price for products. This plugin displays the price field of each product and allows customers to flexibly enter the price that they are willing to pay for a product. Customer price proposals can be approved if they are eligible for the price conditions and rules that you set in the backend.
🏷️ Only $20 $16
📅 From now till October 31st, 2023
🔥 Don't forget that we still have an incredibly big sale on ChinaDS for the first 50 sales.
✍️ If you want to start your dropshipping business on WooCommerce with Taobao, then this plugin is perfect for you. Import products, keep them updated, fulfill orders, and discover a lot of cool features waiting for you. Try it now!
🏷️ Only $39 instead of $59!
📣 This sale event is the perfect opportunity to save big on these two essential plugins. Don't miss out on this chance to boost your sales and improve your customer experience.