Sale Off 10% – VillTheme's Plugins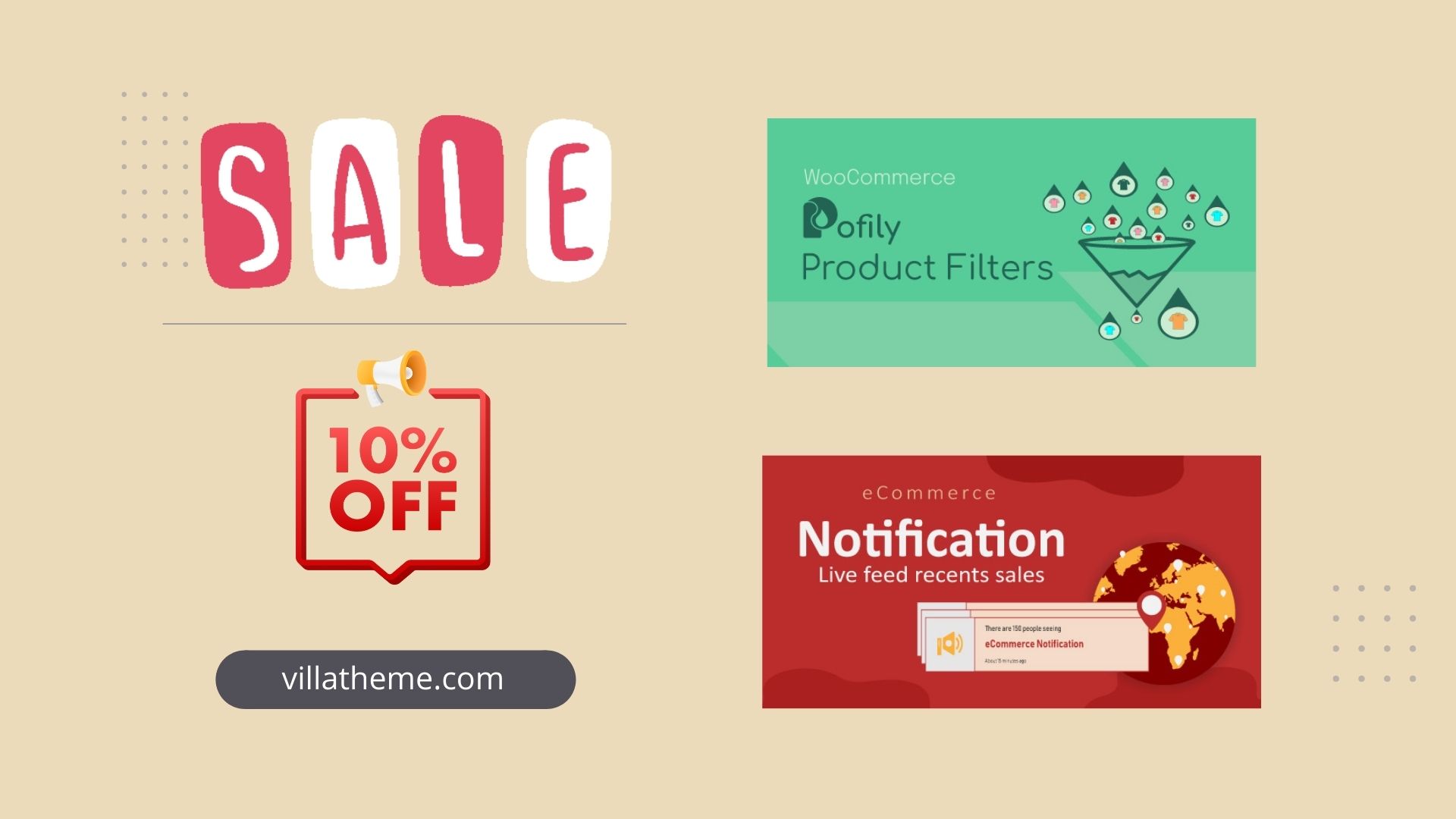 VillaTheme is having a sale event – Offer a 10% discount for 2 plugins:
eCommerce Notification
Pofily – WooCommerce Product Filters.
The sale event starts now until May 31st, 2022
How to attract customers with your target products when they are visiting your website? Making a busy website with tools is an effective method that you shouldn't ignore. That's why eCommerce Notification appears to help you.
✨ eCommerce Notification displays all post types (posts, pages, and product pages) as a popup on your storefront. It's the online equivalent of a crowded store, and it shows prospective customers that other people are purchasing your products, or that a post or page is being viewed by someone.
✨ What features include:
➡️ Display various post types on notification
➡️ Multiple eCommerce Notification messages
➡️ Compatible with Polylang and WPML to display multi-languages on notification
➡️ Provide lots of options to design the notifications
➡️ See users interact with your notifications in real-time.
➡️ Report system allows statistic number clicks on notifications
➡️ Perfectly responsive on any device.
➡️ Customer support service.
What's more? If you are looking for a tool which can be mastered at filtering products on WooCommerce Website, why's not give the Pofily – WooCommerce Product Filters a shot.
Go closer to the on-sale plugin: https://villatheme.com/extensions/