Steal of the Week – Treasures to discover this May🔥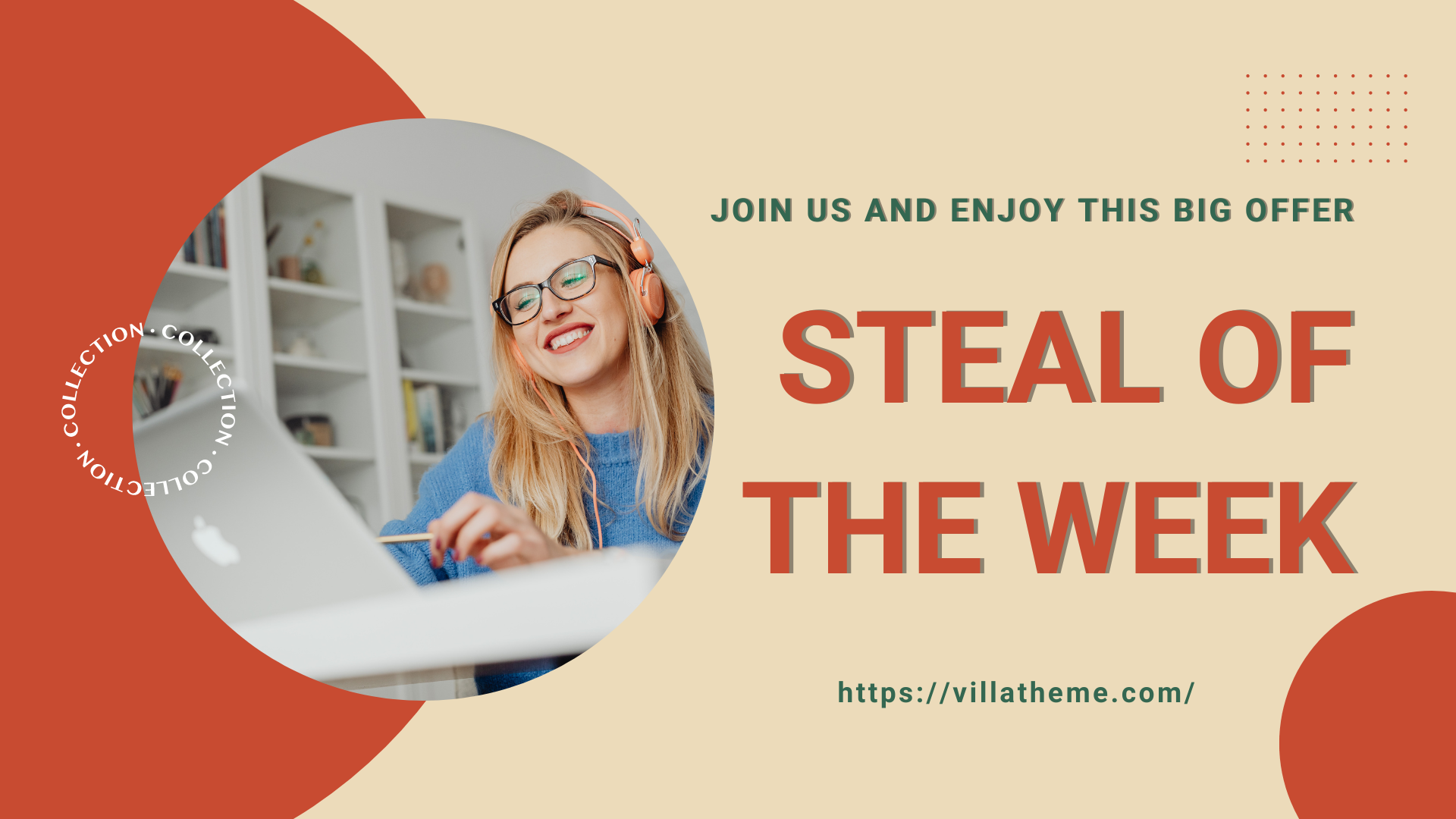 Dear Customers,
We hope you had a great month. Thank you guys so much for being our dear clients and choosing our plugins. We're all happy to do our best and deliver quality plugins that can spark your website. We also pride ourselves on offering impeccable customer service to everyone. It's our desire we can continue to do so in the years to come.
As a thank you for your support, we'd like to offer you 30% OFF on our bestsellers. Those plugins will save your time, take your WooCommerce website to the next level and boost your sale beautifully.
🕒 The event is live between Monday 22nd May, 12am (AEST) and Sunday 28th May, 11:59pm (AEST) 2023
🏷️ 30% OFF on:
CURCY – WooCommerce Multi Currency – Currency Switcher  only $32  $22
💡 Multiple currency switcher layouts.
💡 Multi-currency checkout
💡 Show 2 currencies at the same time
💡 GEO detect – show customer's native currency
💡 Auto update Exchange rates
💡 Compatible with WPML and Polylang
💡 Fixed price without exchange rate and Bulk edit with CSV file
💡 Change order currency
💡 Price format – beautiful price in each currency
ALD – AliExpress Dropshipping and Fulfillment for WooCommerce  only $26  $18
✔️ Import unlimited products (all product properties)
✔️ Easily connect WooCommerce and AliExpress by extension and WooCommerce REST API
✔️ Set product rules and apply to bulk products
✔️ Product overriding
✔️ Reimport products and select to keep wanted attributes
✔️ Mapping an existing Woo product – allows override on an existing woo product, select to keep wanted attributes
✔️ Replace attribute terms in each individual product
✔️ Fulfill orders automatically with extension in WooCommerce order admin
✔️ Change order status after order id & tracking number synced
✔️ Sync order ID and tracking number
✔️ Get exchange rate of USD and your site currency
✔️ Bulk display all attribute terms, search and replace terms
✔️ Sync product price, quantity, shipping fee
✔️ Bulk fulfill orders automatically
✔️ Split variations into respective products
✔️ Manage and fulfill AliExpress orders rapidly on Ali Orders Section
✔️ Frontend shipping let customers select shipping method for each item like on AliExpress
✔️ Transfer settings allows to duplicate settings of the plugin among WooCommerce stores
WooCommerce Orders Tracking – SMS – PayPal Tracking Autopilot   only $30  $21
📌 90+ shipping carriers integrated and add your custom shipping carrier
📌 Add tracking code to orders
📌 Send SMS and/or order tracking email about order tracking info
📌 Support Tracking services and Google reCAPTCHA
📌 Add tracking info to PayPal Transactions
📌 Export orders and Import tracking code using CSV file
📌 Tracking Page to check shipping info on your site
📌 Translate timeline on tracking page using Google Cloud Translation API
📌 Compatible: WPML, Polylang, Dianxiaomi – WooCommerce ERP…
Bulky – WooCommerce Bulk Edit Products, Orders, Coupons  only $30  $21
✍️ Add/Edit WooCommerce products and coupons in bulk.
✍️ Edit WooComerce orders in bulk.
✍️ Filter the Products: 43 available properties to filter.
✍️ Filter fields to be Bulk Edited: Filter in 37 fields of product.
✍️ Filter exclude fields to be Bulk Edited.
✍️ Edit WooCommerce Products in Bulk: Sufficient tools to edit product properties in bulk.
✍️ Custom meta fields: Bulk update custom meta fields from third-party plugins.
✍️ History: Record and revert the edits.
WooCommerce Cart All in One – One click Checkout – Sticky|Side Cart  only $30  $21
🛒 Sidebar cart: Display Sidebar cart pop-up.
🛒 Menu Cart: Add a cart icon into the menus.
🛒 Ajax Add To Cart: Add products to cart without reloading the page.
🛒 Add To Cart for Variable products: Offer a custom Add to Cart button for the variable products.
🛒 Sticky Add To Cart Button: Add products without scrolling the bar to find the add to cart button.
🛒 Recently Viewed Products: Remind customers about the products recently viewed.
🛒 Checkout directly on sidebar Cart: One checkout on sidebar cart without going to checkout page.
🛒 Many options for design: Provides the design area with many tools.
WooCommerce Lucky Wheel – Spin to win  only $30  $21
☘️ Allow customers to subscribe emails and spin the wheel for discount coupons.
☘️ Use existed coupons or Auto-generate unique coupons with selected options.
☘️ Send email to winner and/or admin.
☘️ Various settings to customize wheel.
☘️ Save subscriber emails in plugin settings.
☘️ Sync customer emails to your marketing email platform – 9 platforms integrated.
☘️ Reports function.
☘️ Support Google reCaptcha.
☘️ WPML/Polylang compatible.
📢 Take advantage of amazing offers on quality plugins. With prices this low, it's more than a deal, it's a steal! But hurry, with a limited selection and prices this low, they'll go quick!