Steals of the Week Event – Another Unbeatable Deals Await!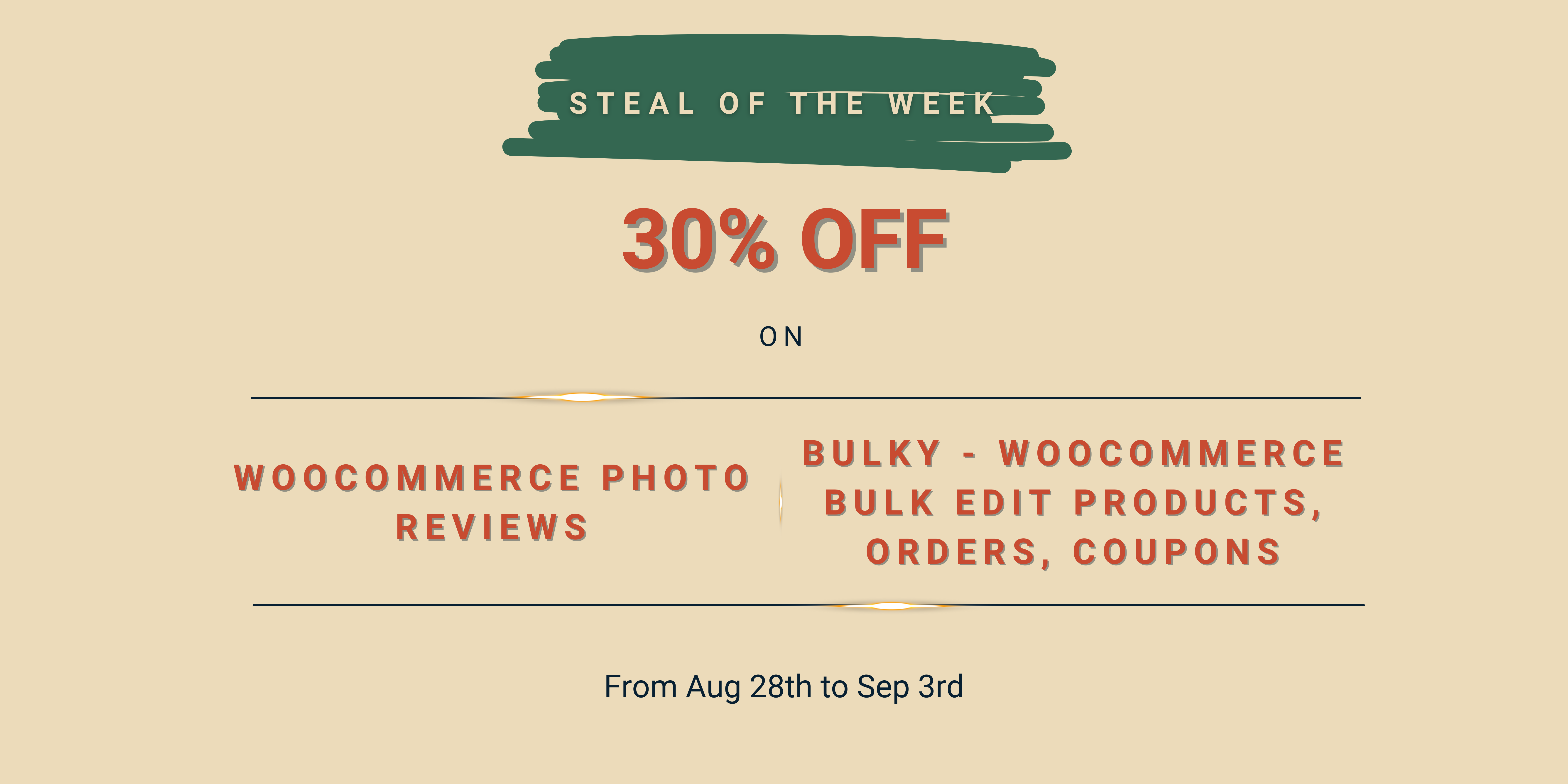 🔥 We're excited to introduce our upcoming sale event – the "Steal of the Week"! Get ready to boost your WooCommerce store's functionality with an amazing 30% discount on two of our top plugins: WooCommerce Photo Reviews and Bulky – WooCommerce Bulk Edit Products, Orders, Coupons. This limited-time sale will be active from August 28th to September 3rd, so be sure to mark your calendars!
WooCommerce Photo Reviews: This plugin allows your customers to add photos to their product reviews, which can help to improve the overall trustworthiness and credibility of your online store.
Bulky – WooCommerce Bulk Edit Products, Orders, Coupons: This plugin makes it easy to bulk edit your WooCommerce products, orders, and coupons. With Bulky, you can quickly and easily update prices, product descriptions, shipping settings, and more.
⏰ Sale period: Ends on Sep 3rd, 2024
🏷️ Discount: 30% OFF only $22  $32
🎗️ Don't forget  our August big offer on WooCommerce Thank You Page Customizer, eCommerce Notification, WooCommerce Lookbook, and WooCommerce Lucky Wheel till 31st Aug!
👉 These are just two of the many great plugins that we offer. To learn more about our products, visit our portfolio.
🙏 We hope you take advantage of this great opportunity to save on our WooCommerce plugins. Thank you for your continued support!