Top 5 Reputable Websites to Get Exchange Rates
Which websites are reputable to get Exchange Rates?
In the flow of global trade, trade transactions are rapidly taking place every day even every hour. The transactions include both domestic and international transactions. The quick development of the internet is boosting the E-Commerce transaction. Therefore, the international transaction with transferring multi-currencies is gradually getting more overwhelmed than the normal transaction. At that time, the demand to keep track of exchange rates is getting more essential. So what is the best currency converter website? This article provides you with the top 5 exchange rate websites that are the best and most reputable to convert.
There are some institution finances that lead the top in providing the exchange rate converter like Bank, currency traders … However, the advantage of the internet allows organizations and individuals to rapidly search and track the exchange rates everywhere and everywhen just with the internet connection.
Some top converter exchange rate websites that usually get high traffic have normally ensured some criteria. There are a lot of factors that affect the traffic to an exchange rate webpage. Here are some common and popular reasons. First of all, exchange rate websites update the exchange rate usually and continuously. Every E-Commerce transactions using multi-currencies may take place in a minute or second, and we need the reference rates to use for those transactions. Therefore the first and most vital condition of an exchange rate website is able to update the latest exchange rate. Secondly, the exchange rate information needs to be highly accurate. The more accurate, reliable and specific exchanges rate information of the exchange rate websites is the more users who access those websites. Besides knowing the best online currency converters must not only save time for you, but it will also enable you to transact confidently.
1. Google finance.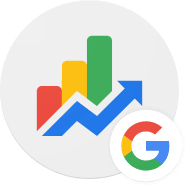 An awesome Exchange Rates tool is google finance. This channel provides you all the tools necessary and a variety of financial information such as financial data, chart, historical prices, stock information. This will be an excellent channel for users to look up financial information including tracking the fluctuation of exchange rates. You can visit google finance here.
2. Xe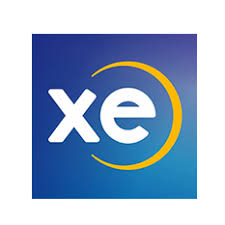 One of the most popular Exchange Rates websites founded in 1993, xe gives you the power of the most up to date, reputable currency information and offer you secure, reliable, easy to use products and services dedicated. The first impression of xe.com would be a professionally designed interface and easy to interactive. In addition, this converter website provides users with excellent exchange rate tools, offers impressed services and supports multi-languages on the webpage. However, a small number of clients reviewing xe.com with some trades are taking too long and sometimes rates are worse than banks. You can look up the exchange rate at xe.com here.
3. Oanda

One of the other leading exchange rate websites is Oanda. This currency converter website is founded in 1996 and up to now, oanda.com provides services such as money transfer in addition to Forex &CFD trading, and corporate fx payments and especially currency conversion for more than 160 different currencies. Oanda.com now offers trading opportunities as a broker. oanda.com is evaluated with low charges CFD and low forex fees, non-trading fees are low. However, the withdrawal fee is quite high for bank transfers. Here is where you can look up exchange rates with oanda.com.
4. Transferwise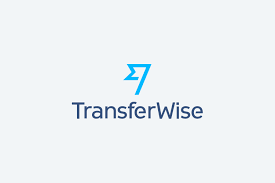 Another exchange rate converter website is Transferwise based in the UK. The biggest advantage of TransferWise is the payment system is completely secure, regulated by the UK FSA (Financial Services Authority). In addition, transfer money abroad with Transferwise avoids abusive commissions of banks and flexible in choosing the exchange rate based on the price rate of the particular day or the exchange the day the transfer becomes effective, 2 or 3 days after that.  TransferWise has also evaluated a high daily transfer limit and High levels of client satisfaction. However, if you don't deal with anyone internationally, then TransferWise isn't for you as they only support 55 countries. Click here to currency converter with TransferWise.
5. Travelex

The last but very reputed exchange rate website is Travelex. Travelex is part of Finablr, a global platform for Payments and Foreign Exchange solutions. This currency converter website is very easy to purchase currency online, quickly provide support and wide a range of traveler (over 40% of the world's travelers – 2.7 billion passengers a year).
Travelex offers pre-paid currency cards for use across the globe. That means customers can use the cards to lock in the exchange rate at the time of purchase. It benefits from a 24/7 emergency service and loads multiple currencies onto their cards. For example, an American traveler can load up to 5 different currencies on their card to use throughout their trip. That means they can visit Europe (Euro countries), the UK, Australia, Canada or Japan without having the hassle of multiple cards, or the worry of exchange rate fluctuations.  However, the drawbacks of this website are that there is no cash payment or pickups and doesn't have the most competitive exchange rates.
You can look up the exchange rate of Travelex here.
How WooCommerce Multi Currency helps you convert currencies on your website?
If you are running an online business store. Moreover, you want to expand your global campaign, WooCommerce Multi currency plugin is one of the best choices for you. This plugin allows your customers to switch between currencies on your website. It helps your store accept payments in multi-currency, set up exchange rates manually or automatically. The plugin can automatically get customer's geolocation and display the price in the customers' native currency.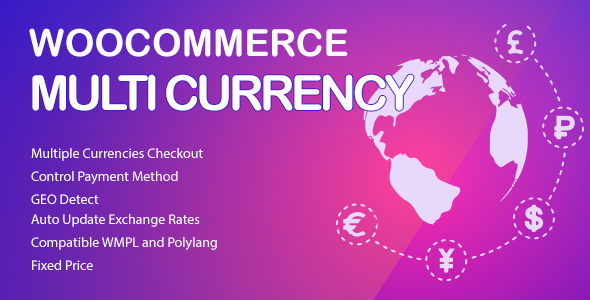 One of the most outstanding features of WooCommerce Multi currency plugin is that your customers can convert currencies directly and accurately on your websites without looking up any exchange rate websites. This feature works based on getting API data of some prestigious sources such as Google Finance, Yahoo and custom your own source. These sources are considered the most frequent and quick sources that have a lot of users lookup every day. Besides, the plugin also integrates a feature that allows you to customize flexibly your own currency converter source which you want to lookup directly on your website.
Converting multi currencies directly on the website is getting more crucial if you are going to widen your market. Therefore, let WooCommerce Multi Currency helps your customers save their time on converting currencies on your website. All the above, the final aim is to help you raise the traffic, boost the revenue and build a more professional webpage.