Verified owner badge WooCommerce, make your reviews believable.
You know that social proof affects the decision of customers to buy or not. By adding verified owner badge to reviews on your WooCommerce store, you can gain the trust of your customers. The customer review is one of the most powerful forms of social proof. Preferably many positive ones. But when a potential customer sees obviously fake reviews on a product it can be off-putting.
Enable "Verified Owner" badges in WooCommerce settings.
To enable verified owner badge, go to WooCommerce/ Settings/ Products/ General. And tick on Reviews can only be left by "verified owners".  With this option is enabled, reviews can only be left by logged in user who had purchased the products.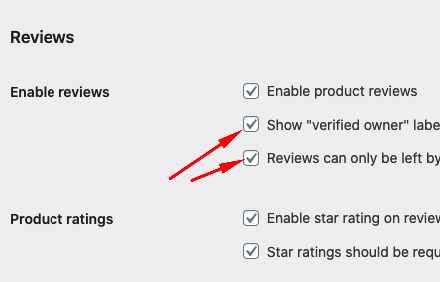 Allow customers to add product pictures to their review
Adding product picture is the ultimate form of customer review. Nothing is better to gain the trust of your customers by giving them a review with pictures from other customers. To do that you will need to use a third-party plugin. WooCommerce Photo Review is a good choice. The plugin allows your customers to post pictures along with their review. It also will send review reminder email and coupon for reviewed customers