VillaTheme – Featured creator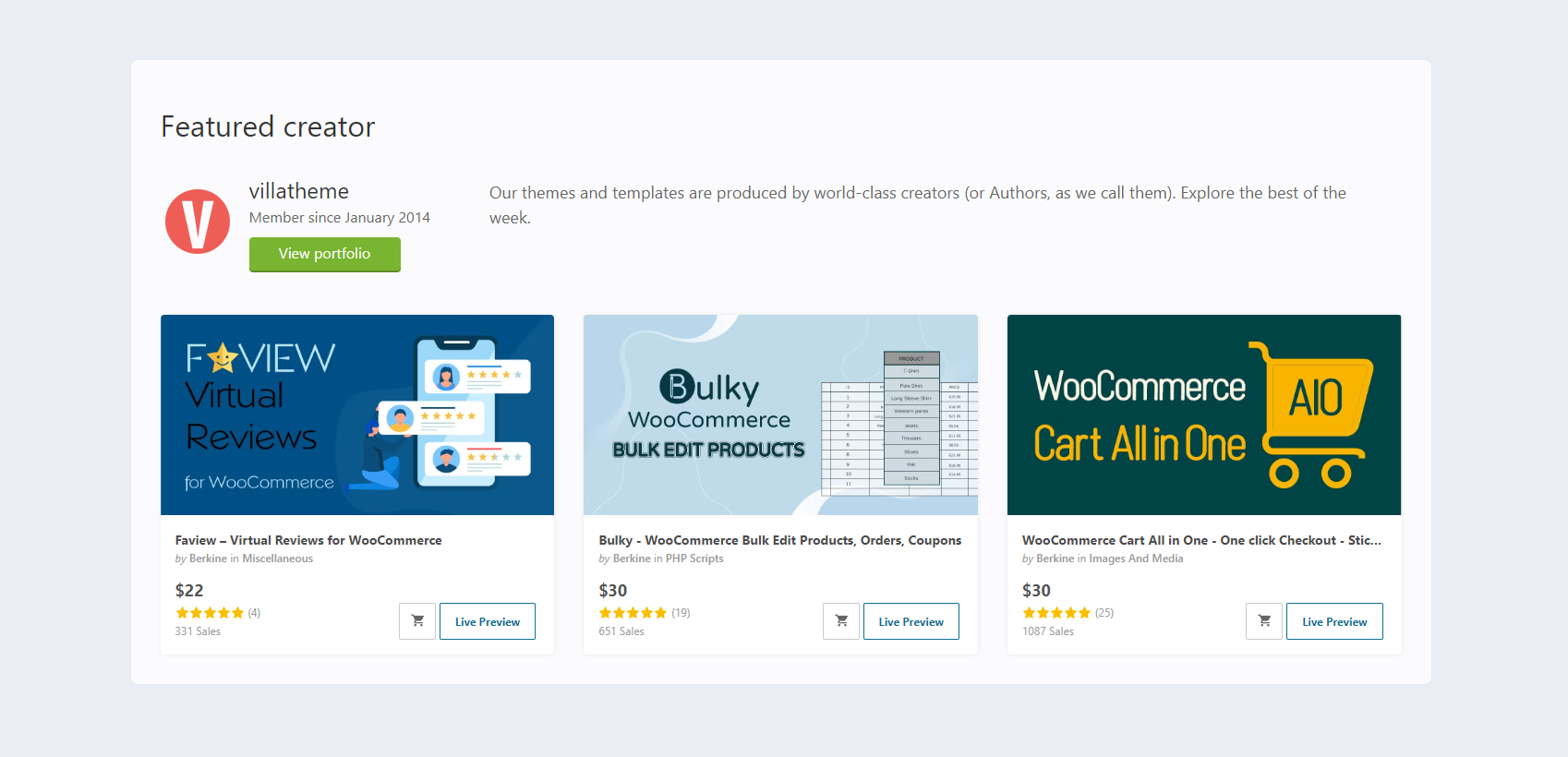 To our dear customers ❤️
We are delighted to announce that VillaTheme is selected to be a Featured Creator of CodeCanyon ✨✨✨
We would like to thank you all for visiting us and making your first purchase, then staying and continuing to support us. No words can fully express our gratitude for your time, your help, always kind and encouraging in recognition of our best efforts.
We couldn't have been where we are today without you being with us until now. It's an honor when it comes to plugins and solution, you think of us.
Best of all, we watch your business grow day by day, we'll definitely keep helping you reach new heights.
Again, thank you so much and wish you all the best for the new year ahead  🙏🙏🙏