Collect New Updates in Early January 2023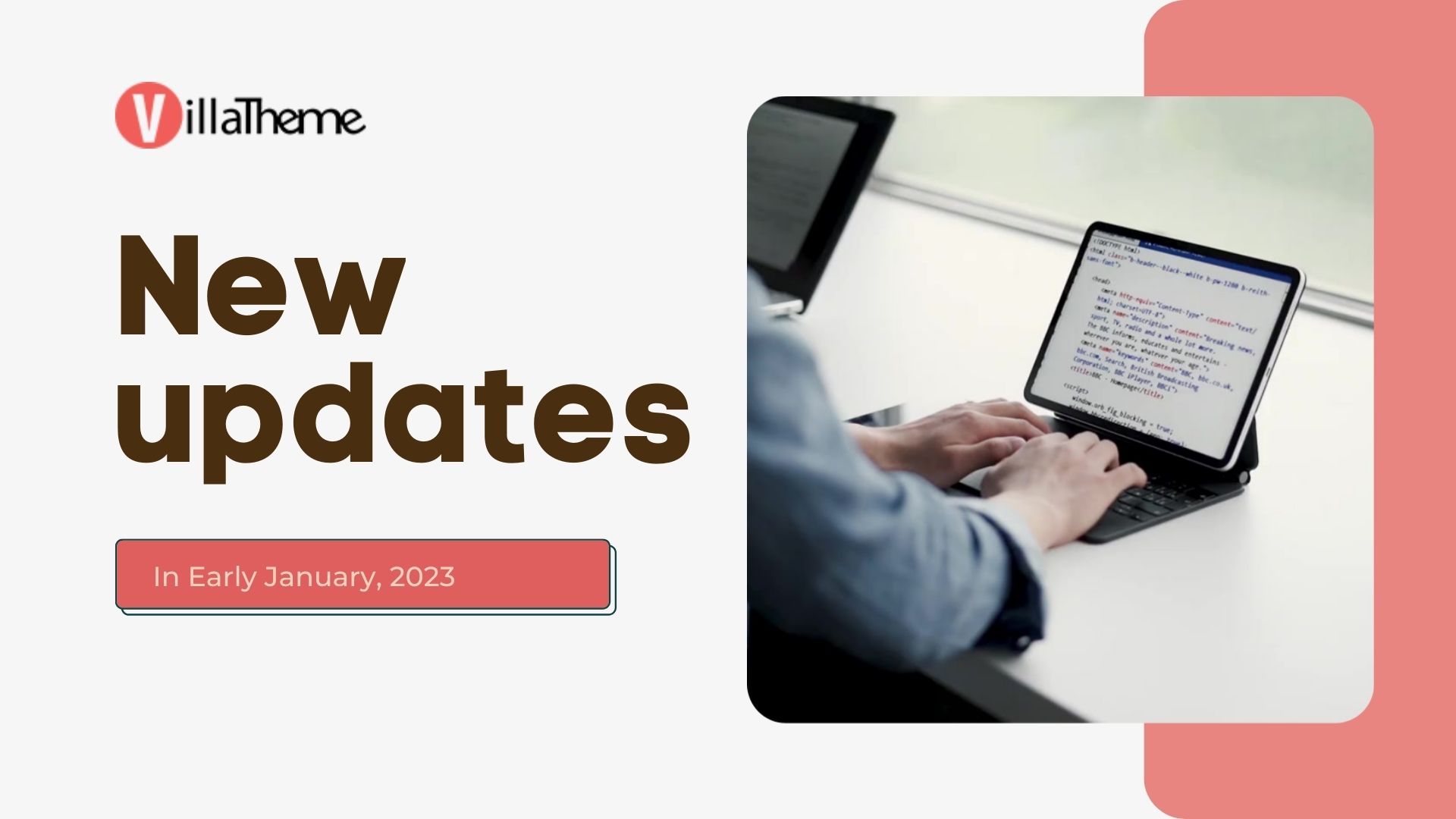 We are happy to formally announce the following plugin changes, which were added to the VillaTheme plugin in early January 2023:
1.  S2W – Import Shopify to WooCommerce -Version 1.1.12
– Updated: Support latest Shopify API version 2023-01
– Updated: Customer registered date is kept when migrating
– Updated: Use WC logger instead of PHP error_log to log errors
– Added: Ability to choose to skip or override a product if it exists when importing via CSV
– Added: Options to update existing products, existing customers when importing from main settings page
– Added: Logs for CSV import
– Added: More options to sync products via cron and webhooks
– Added: "Force sync" option for Cron Products sync and Cron Orders sync
2. ALD – Aliexpress Dropshipping and Fulfillment for WooCommerce – Version 1.1.7
– Updated: Allow syncing products from aliexpress.ru if the store currency is RUB or if RUB/USD rate is configured
– Updated: skuId is required to fulfill orders on aliexpress.ru so search in original ALD product data if not available in woo product meta
– Updated: Prevent "find and replace" feature from changing image urls in product description
3. WordPress Lucky Wheel – Version 1.2.2
– Updated: Added action hooks after api email action do_action( 'wplwl_end_api_email', $email, $name, $mobile );
– Updated: Add mail APIs: Sendy
4. WooCommerce Lucky Wheel – Version 1.1.9
– Updated: Compatibility with WC7.2.0
– Updated: Add mail APIs: Sendy
5. W2S – Migrate WooCommerce to Shopify – Version 1.1.2 
– Added: Option to get default product when translating products by WPML and after deactivating WPML. In case WPML is active, and you can't import variations of variable products to Shopify, deactivate WPML and enable this option to reimport
– Fixed: Fixed couldn't get the published date of the product
– Updated: Update order creation date
– Updated: Compatible with WC 7.2.0 and WP 6.1.0
👉 See more amazing items in our portfolio.
👋 Don't be interrupted updating if your plugin support duration was ended, just follow this guide to update the plugins.