Celebrating VillaTheme: Envato's Featured Creator of the Week!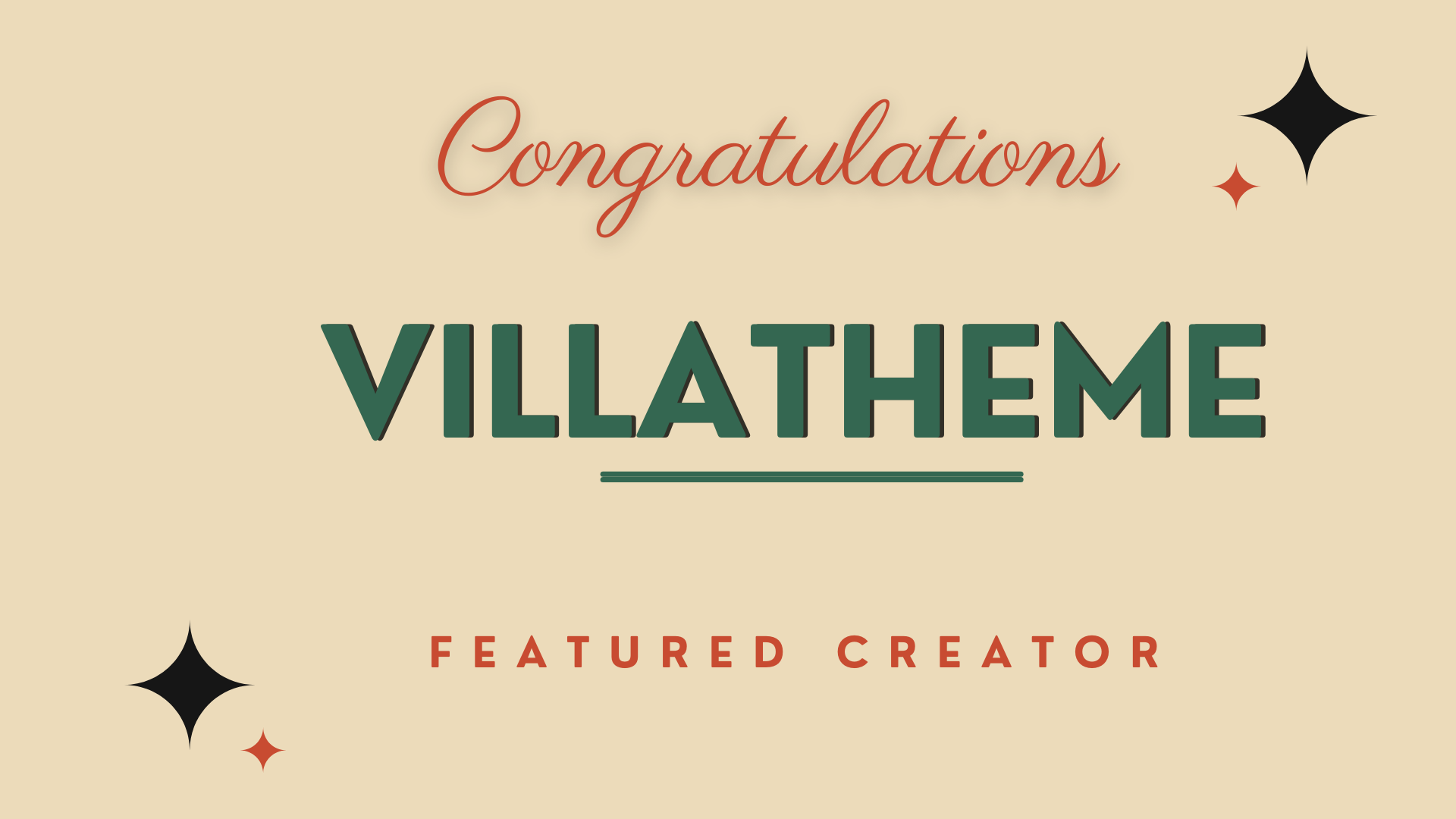 📣 It's an honor to announce that VillaTheme has been selected as a "Featured Creator" on Envato this week! This recognition is a testament to our commitment, dedication, and passion for creating high-quality digital products that cater to the diverse needs of the global Envato community. We're thrilled to be recognized and celebrated as a featured creator, and we'd like to extend our heartfelt thanks to Envato and all our customers and supporters.
🔥 VillaTheme has had the privilege of being a part of the Envato community for several years now. Our journey began with a simple idea – to provide innovative, user-friendly, and reliable solutions that empower individuals and businesses to create and manage their websites, online stores, and digital projects seamlessly. Through the years, we've been fortunate to develop an extensive portfolio of premium WordPress and WooCommerce plugins, each meticulously designed and developed to meet the evolving demands of our customers.
💣 VillaTheme specializes in creating powerful and feature-rich plugins and extensions specifically designed for WordPress and WooCommerce. And we take pride in providing exceptional customer support to help our customers make the most of our products. Our dedicated support team is always ready to assist with any questions or issues, ensuring a smooth experience with VillaTheme products.
🙏 Being selected as a Featured Creator on Envato is a source of immense pride for VillaTheme, and it motivates us to continue striving for excellence. We remain dedicated to creating innovative and high-quality digital solutions that empower our users to achieve their online goals, and we're excited to contribute even more to the Envato community in the future.
🎗️ Don't forget our big sale event this October – Save big on Bopo, Catna, and ChinaDS
👉 See more amazing items in our portfolio.