Important notice: CURCY and WooCommerce PayPal Payments version 1.6.5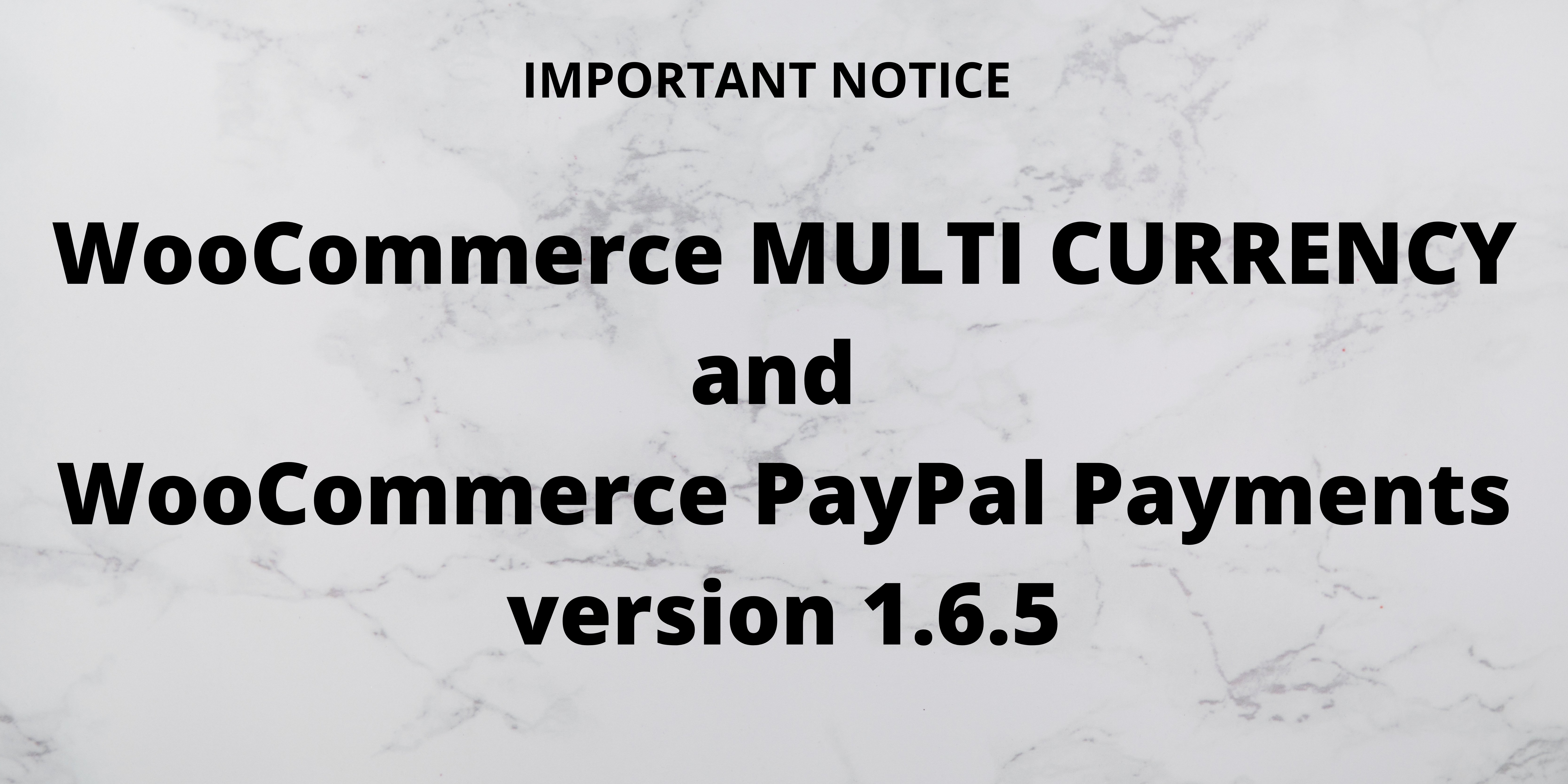 Hi,
We would like to inform our customers with this important information – about the latest version 1.6.5 of WooCommerce PayPal Payments and our plugin CURCY.
Recently, we have been receiving support tickets about the problem of not being able to pay in different currencies with PayPal. The issue is that whenever you select a non-default currency to purchase, and choose PayPal, it always comes back to the currency symbol of the default currency, with the amount you'll have to pay with the selected currency.
Apparently, this problem is caused by the latest version of the WooCommerce PayPal Payments plugin – version 1.6.5, it includes a change that can impact multi-currency behavior.
The Support Team of WooCommerce PayPal Payments has confirmed this issue, it will be fixed in the next update. In the meantime, you can use the previous version – version 1.6.4, it should work for most cases. You can download it at the link below:
Link to download WooCommerce PayPal Payments 1.6.4