Latest Plugin Releases In Nov Arrivals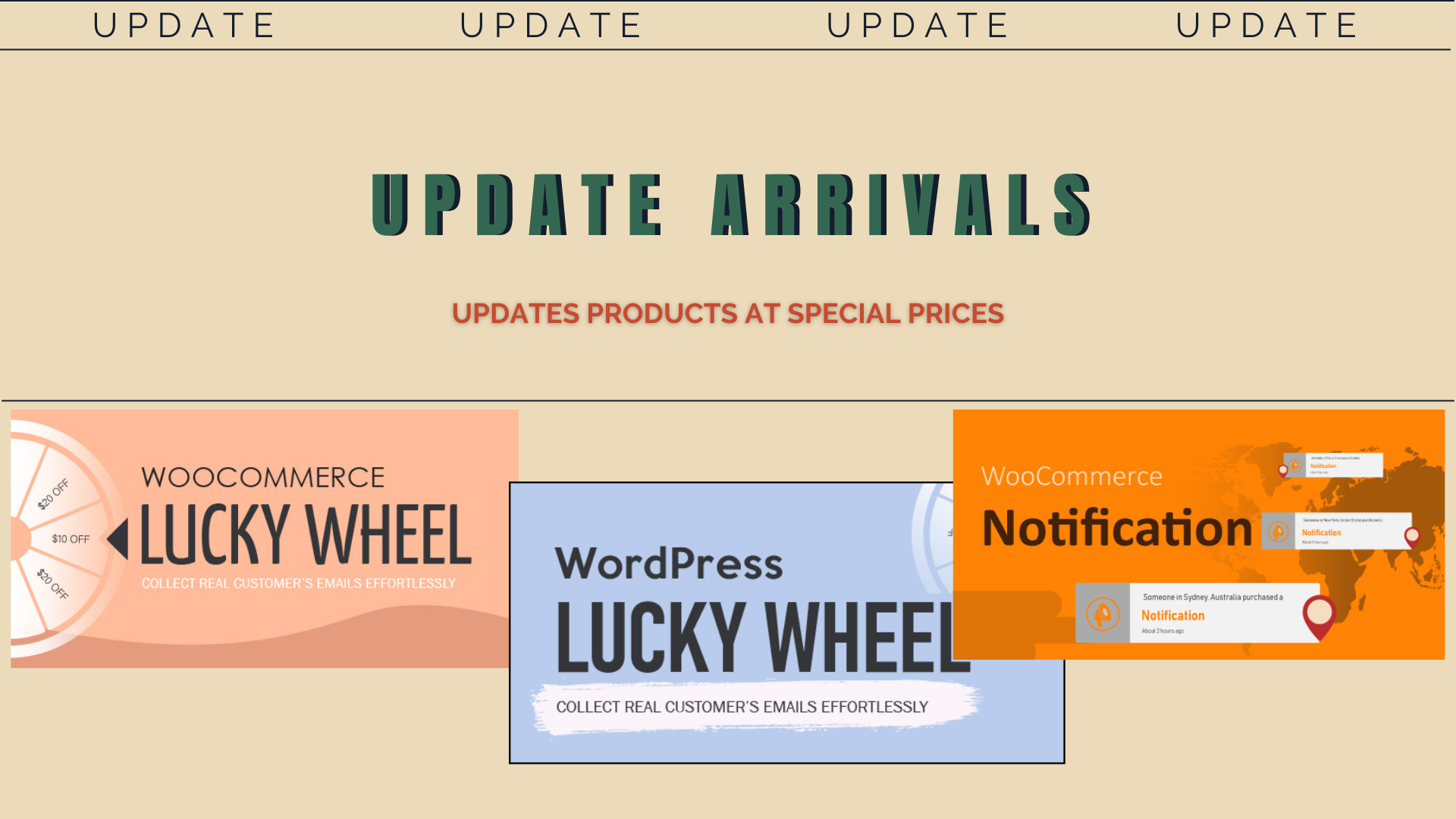 🔥 We're thrilled to share the exciting news from VillaTheme—the unveiling of our latest plugin releases that promise to elevate your digital experience. Let's take a closer look at what these new additions have in store for you.
WooCommerce Lucky Wheel – Spin to win ver 1.1.14 
– Fixed: Fixed api Mailchimp
– Updated: Compatibility with WC8.2.0 and WP6.4
WooCommerce Notification – Boost Your Sales ver 1.5.5 
– Updated: VillaTheme_Support
– Updated: Compatible with WordPress 6.4
WordPress Lucky Wheel – Lucky Wheel Spin and Win ver 1.2.6  
– Fixed: Fixed export report
– Fixed: Fixed migrate old data
– Updated: Compatible with WP 6.4.0
At VillaTheme, we believe in continuous improvement and innovation. These new plugin releases mark a significant step in our journey to provide you with tools that not only meet but exceed your expectations. Stay tuned for more updates and dive into the enhanced possibilities that our latest releases bring to your digital world!
👉 See more amazing items in our portfolio.
👋 Don't be interrupted updating if your plugin support duration was ended, just follow this guide to update the plugins.