New update the VillaTheme's plugins in May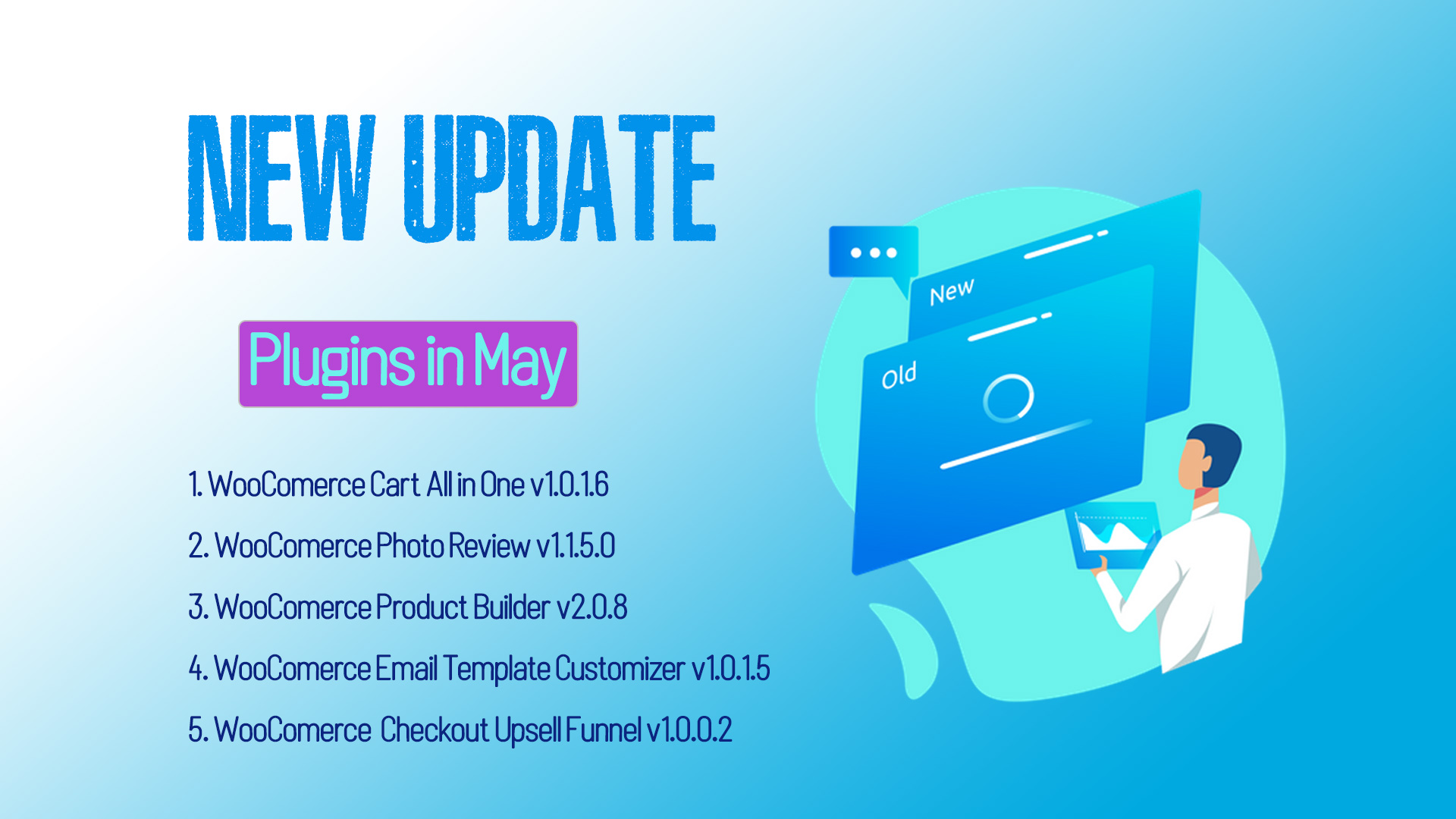 📣 Some VillaTheme's plugins have just updated in early May. The update includes some fixes and innovations to make the plugin better and better. Let's update these plugins to use experience the comfort and smoothness they have. The list of plugins updated includes:
1. WooCommerce Email Template Customizer v1.0.1.5
– Updated: RTL support
– Updated: Disable from WC email list
– Fixed: Remove 3rd argument form subject hook
2. WooCommerce Cart All in One v1.0.1.6
– Updated: Style of applied coupons
– Fixed: Sidebar cart icon don't show if horizontal/vertical is 0
– Fixed: fly product image to cart on single page
3. WooCommerce Product Builder v2.0.8
– Fixed: Can not add single product to cart
– Fixed: Display image of product parent if can not find product variation image
– Updated: Compatible with Woodmart v5.3.6
4. WooCommerce Checkout Upsell Funnel v1.0.0.2
– Fixed: Find variation
– Fixed: double click after change the shipping method
– Fixed: get product funnel with Catalog visibility
– Updated: Display variation image on Order Bump
– Updated: The style of funnel slide while loading
– Updated: Compatibility with Stripe For WooCommerce by Payment Plugins, support@paymentplugins.com v:3.2.15
5. WooCommerce Photo Reviews v1.1.5.0
– Added: Share reviews between different products
– Updated: Compatible with Antispam Bee plugin of pluginkollektiv
👉 Let's come closer to these plugins: our portfolio.
👋 Don't be interrupted updating if your plugin support duration was ended, just follow this guide to update the plugins.