New update VillaTheme's plugin in March, 2021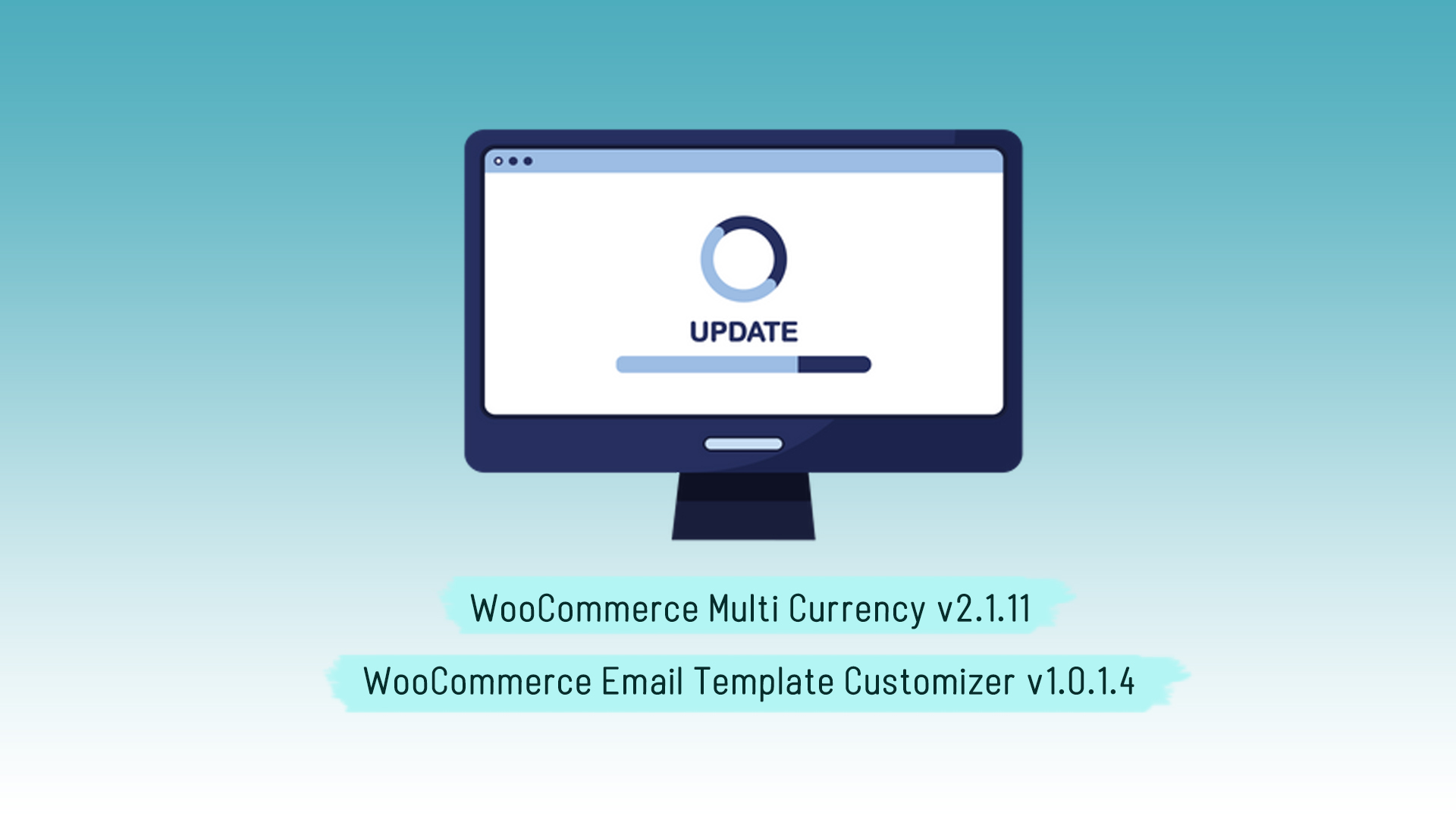 🔔 We are announcing some updates from VillaTheme's plugin. In this update, WooCommerce Multi Currency and WooCommerce Email Template Customizer are available with many useful features and fixes that promise to deal with many common and practical problems on your site. Let find out what is news?
1. WooCommerce Multi Currency v2.1.11
– Fixed: WooCommerce subscription – renew subscription + fixed price issue
– Fixed: Advanced product fields for WooCommerce pro – Min cart subtotal rule issue
– Fixed: Yith dynamic pricing and discount – Quantity discount rule
– Fixed: Use cache plugin option not working with currency rates table shortcode
– Fixed: Restricted currency issue with update_order_review ajax
– Fixed: Wrong order currency issue with WooCommerce 2Checkout Payment Gateway plugin when sending link for payment
– Fixed: Compatibility issue with Visual product configurator plugin
– Fixed: Change order currency by admin
– Fixed: Wrong price in Facebook feed created by WooCommerce Product Feed Pro plugin from WebAppick
– Fixed: 404 error of translated products with WPML when using one domain per language
– Added: Compatibility with WooCommerce Product Add-ons from WooCommerce
– Added: Option to round-up final price after applying the price format rules
– Updated: Compatibility with WP 5.7 and WC 5.0
2. WooCommerce Email Template Customizer v1.0.1.4
– Fixed: Align image in Text Editor
– Updated: Width of template
– Updated: Order detail – Image width of horizontal style
– Updated: Responsive point
– Updated: Hide shipping address if shipping method is local pickup
– Fixed: Keep format of note to customer
– Updated: Add Attachment files
– Updated: Order subtotal component option: hide shipping row when shipping is free
📌 Don't interrupt updating plugin when your auto update feature was expired, use Envato toolkit to update plugins for free.
👉 Let go closer to plugins: https://villatheme.com/extensions/