Updated Recently in October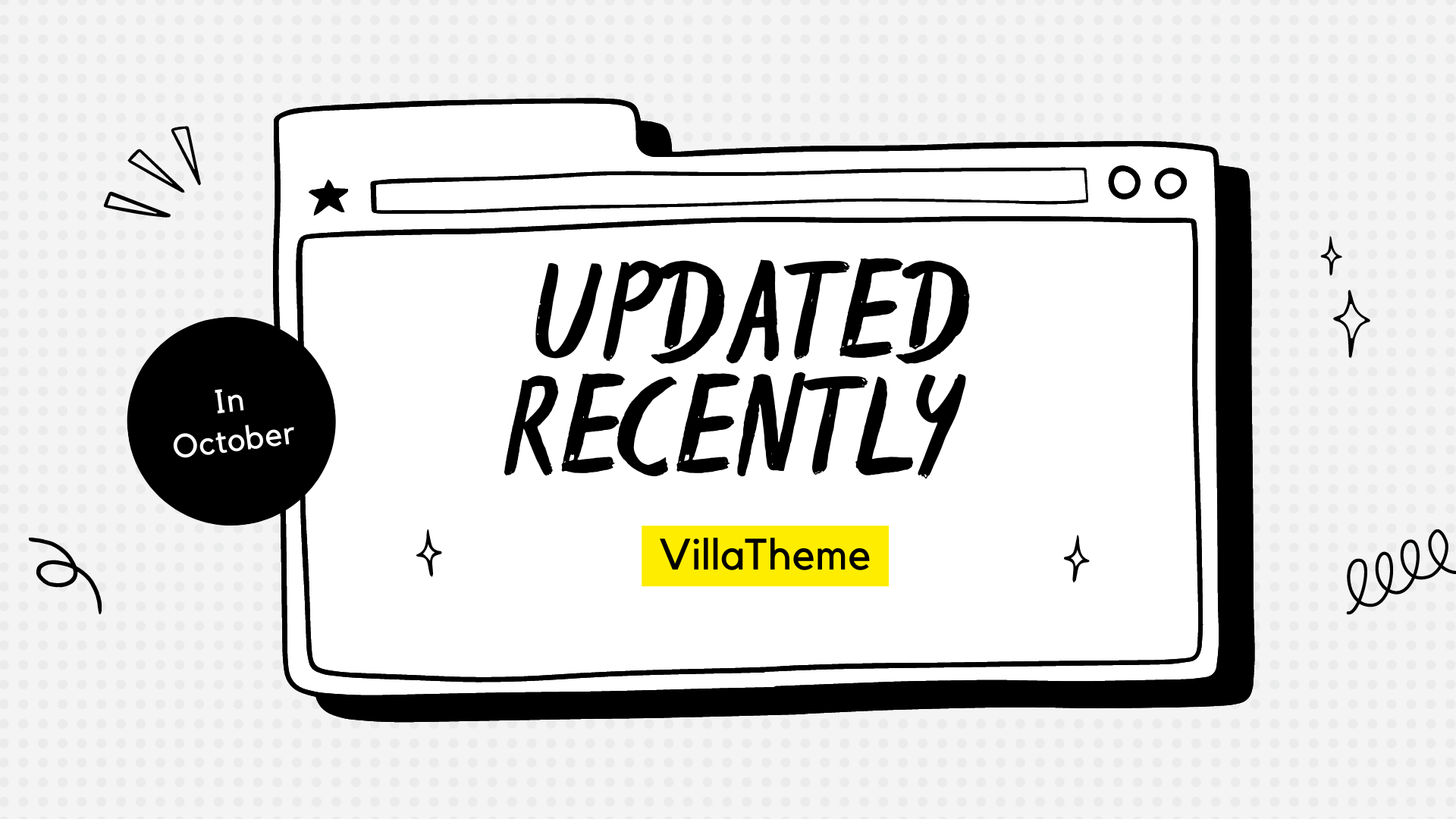 Get ready for the latest update! New features and bug fixes will be made available in early October. The functionality of your plugins is something we constantly strive to enhance. Any flaws, errors, or problems we discover should be fixed as soon as possible.
1. WooCommerce Email Template Customizer v1.1.11
– Update: Compatible with 'Slider Revolution' by ThemePunch
– Update: Compatible with 'Gioia' theme by Elated Themes
– Update: Email subject can run shortcode
– Update: Compatible with WC 6.9.2
– Fixed: Shipping/Billing address font size not being recognized on Outlook
– Fixed: Fixed email template disable setting working not correct
– Fixed: Fixed email template not working in outlook with AutomateWoo
2. ALD – Aliexpress Dropshipping and Fulfillment for WooCommerce v1.1.1
– Fixed: All features regarding AliExpress API including products auto sync, orders auto fulfill/sync
– Optimized: Make it possible to connect the chrome extension from wp admin of a WordPress site that installs ALD plugin
– Optimized: Setup wizard
– Fixed: Unable to copy site url and secret key within the setup wizard
– Fixed: Security report
– Added: Option to migrate products from AliDropship Woo plugin
3. W2S – Migrate WooCommerce to Shopify v1.1.0
– Updated: File language
– Updated: Compatible with WC 6.9.0
– Added: Add an option for Number of imported item per page for User, Product, Order
4. WooCommerce Photo Reviews v1.3.4
– Fixed: Translated review content from AliExpress to English on Product List
– Updated: Remove * for comment title if allow empty comment
– Updated: More ways to format reviewer's display name
– Added: Validate review content, customer information and restrict numbers of reviews without reloading the page
– Added: Option display full image size
– Added: Option create a new cropped "thumbnail" image
5. WooCommerce Orders Tracking v1.1.2
– Fixed: Edit carrier
– Fixed: Link to documentation
– Added: Option to save tracking carrier name in post meta to use with other plugins
– Added: Vietnamese and Italian translations
👉 See more amazing items in our portfolio.
👋 Don't be interrupted updating if your plugin support duration was ended, just follow this guide to update the plugins.