Revving Up Success: VillaTheme Unleashes July's Plugin Powerhouse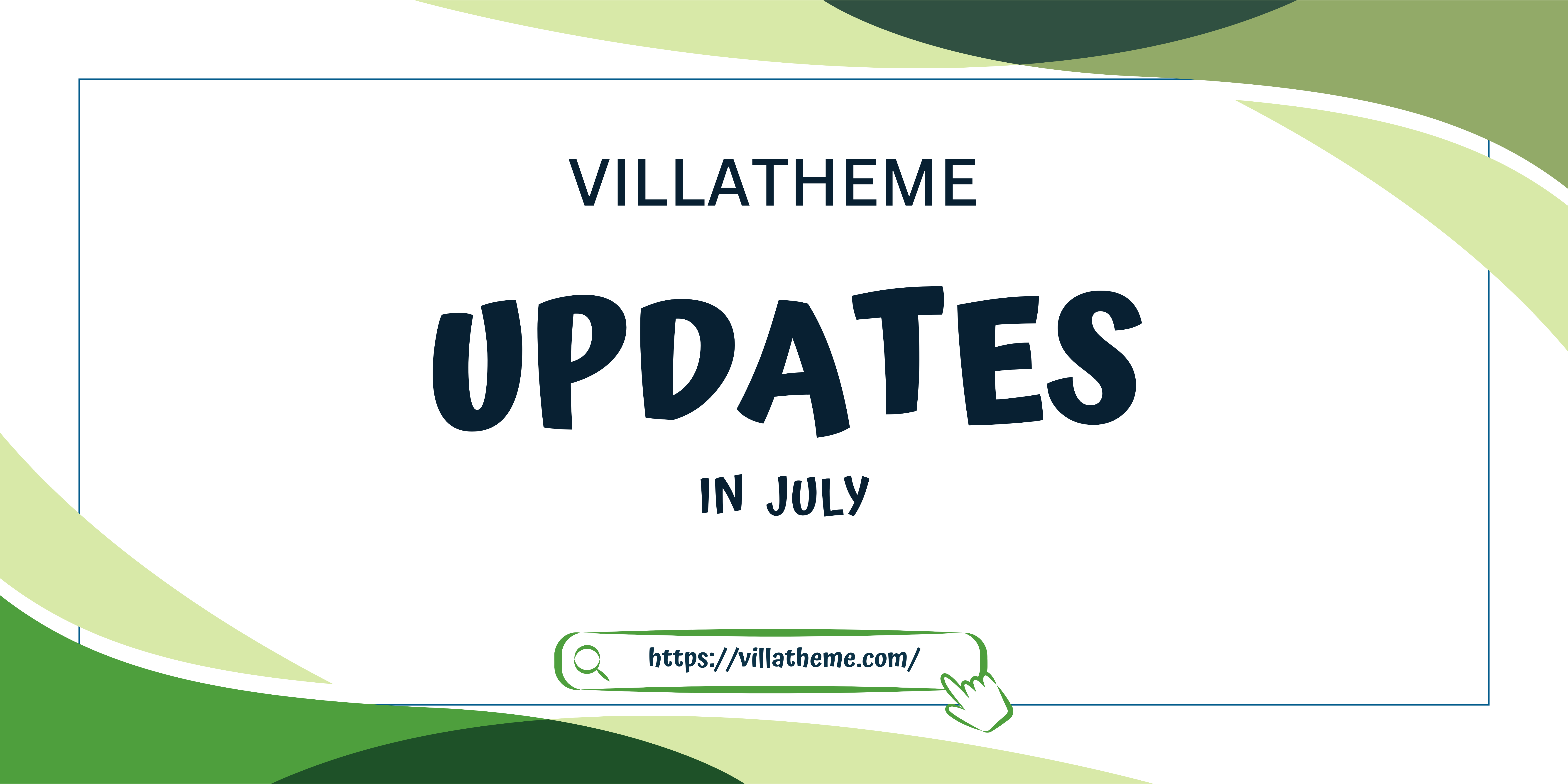 Rev up your website and get ready to leave your competitors in the dust with VillaTheme's July updates. From WooCommerce Multi Currency to WooCommerce Product Filters, these plugins will transform your website into a powerhouse of engagement and sales. So, don't miss out on the action—strap in, buckle up, and let VillaTheme's thrilling updates take your online business to new heights! Stay tuned for more heart-pounding updates from VillaTheme.
CURCY – WooCommerce Multi Currency – Currency Switcher ver 2.2.5 
– Fix: Currency value when active both PPOM and PPOM Pro
– Fix: Currency value with YITH WooCommerce Product Add-ons & Extra Options
– Fix: Tax value for order with YITH WooCommerce EU VAT, OSS & IOSS
– Fix: Error when an empty variation of variable product with fixed price
WooCommerce Product Variations Swatches ver 1.0.19 
– Updated: Compatibility with WC 7.8
WooCommerce Email Template Customizer ver 1.2.0 
– Fixed: Fixed Product Category and Product Rule
– Updated: Compatible with WC HPOS
Pofily – WooCommerce Product Filters – SEO Product Filter ver 1.1.9 
– Updated: Compatible with WC7.8 (COT) and WP6.2
– Updated: Option auto hide modal after filter by ajax
– Fixed: Fixed hidden out of stock product in backend
– Fixed: Fixed clear filter not correct
🎗️ Don't forget  our Sales event –  20% OFF on ALD, WooCommerce Orders Tracking and WPBulky till 31st Jul!
👉 See more amazing items in our portfolio.
👋 Don't be interrupted updating if your plugin support duration was ended, just follow this guide to update the plugins.