Discover what is new in our May releases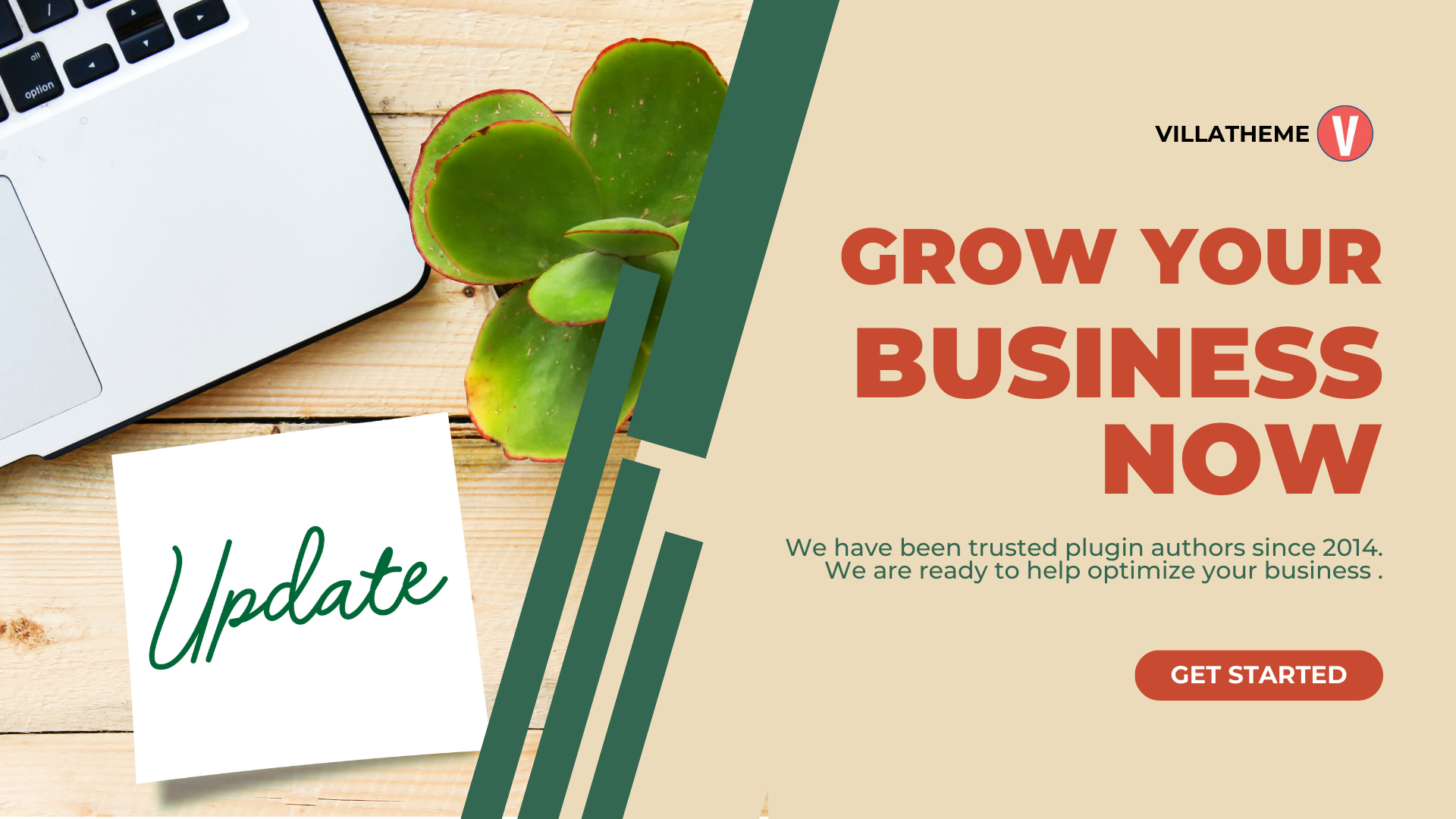 Latest updates of VillaTheme plugins are now available. Check out the all the cool functions added, stay up-to-date with WooCommerce plugins and unlock the full potential of your online store.
WordPress Lucky Wheel – Lucky Wheel Spin and Win version v1.2.4
– Updated: Update compatible with plugin 9MAIL – WordPress Email Templates Designer by Villatheme
– Updated: Compatible with WP 6.2.0
WooCommerce Lucky Wheel – Spin to win version v1.1.12
– Fixed: Filter hook custom font not working
– Fixed: Not remain the text format after saving.
– Updated: Update select font library
– Updated: Compatibility with WC7.7.0
WooCommerce Product Variations Swatches version 1.0.18
– Updated: Compatibility with WC 7.7
W2S – Migrate WooCommerce to Shopify version 1.1.5 
– Added: Option to auto set Order customer name entered in the billing address of a WooCommerce Guest-placed order will be automatically retrieved and displayed on Shopify
– Fixed: Coupons can not be saved after importing
– Fixed: Coupons can not be migrated if missing product conditions of the coupon
WooCommerce Orders Tracking – SMS – PayPal Tracking Autopilot version 1.1.7
– Fixed: Miss data field in export orders
🎗️ Don't forget May Sales event –  20% OFF on WooCommerce Email Template Customizer and WPBulky till 31st May!
👉 See more amazing items in our portfolio.
👋 Don't be interrupted updating if your plugin support duration was ended, just follow this guide to update the plugins.