HOW TO TRANSLATE PLUGIN ON WORDPRESS?
In this post, we will show you the way to translate plugin in a few minutes with Loco Translation FREE which is built-in translation editor within WordPress admin
Step 1:  Go to Dashboard =>  Plugin =>  Search Loco=> Click Activate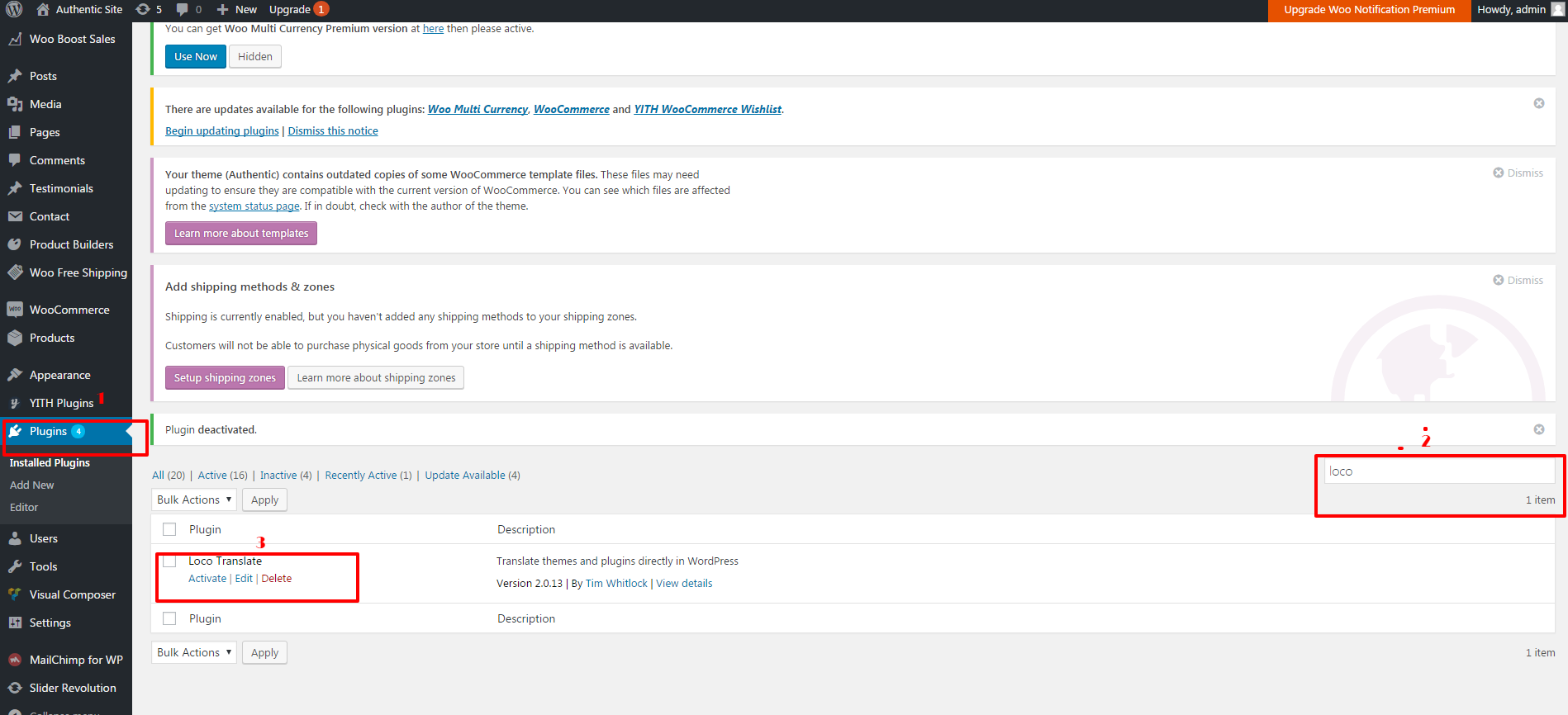 Step 2:  After successfully activated, open Loco Translate=> Choose a plugin that you want to translate. Eg: WooCommerce Notification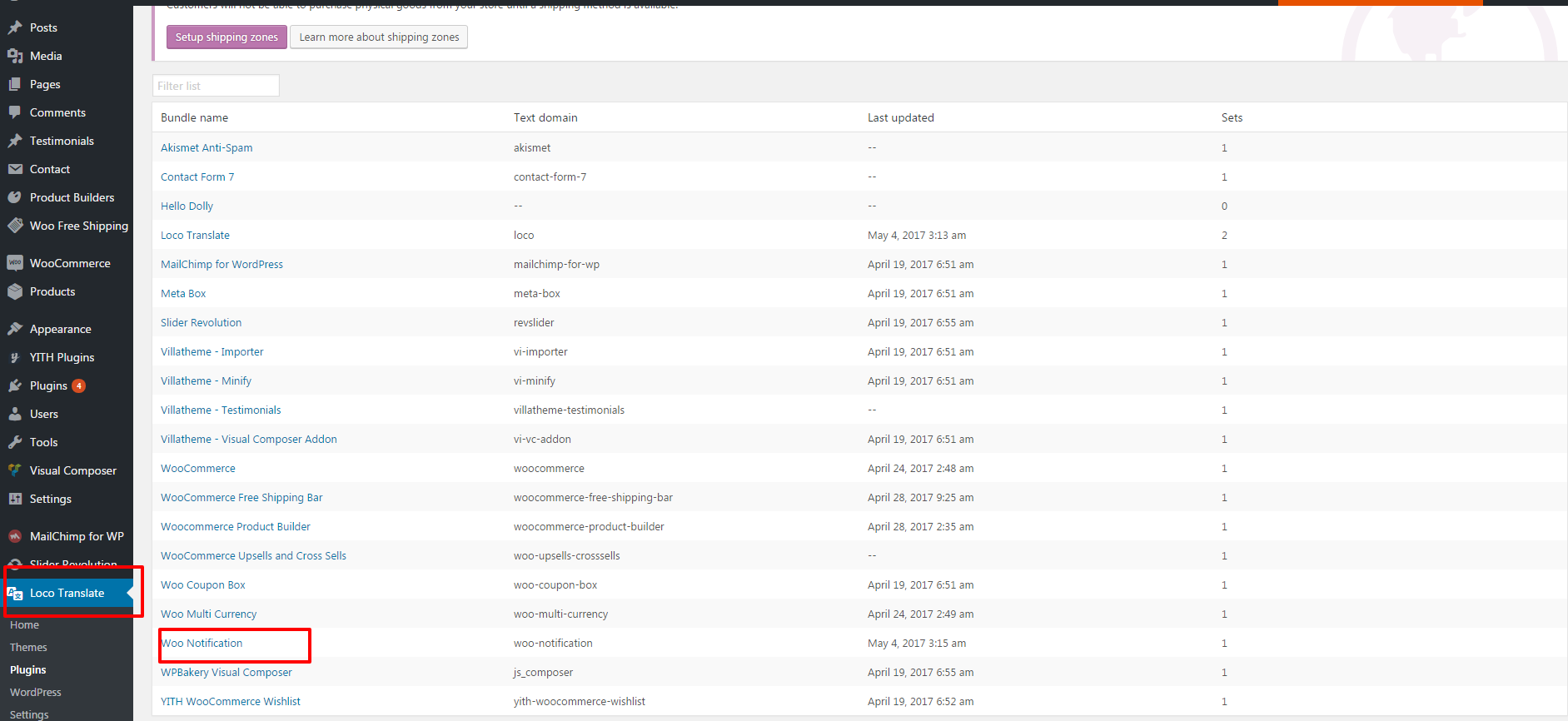 Step 4: Select your expected language in WordPress Language. Eg: Arabic => Choose Plugin/…..=> Start translating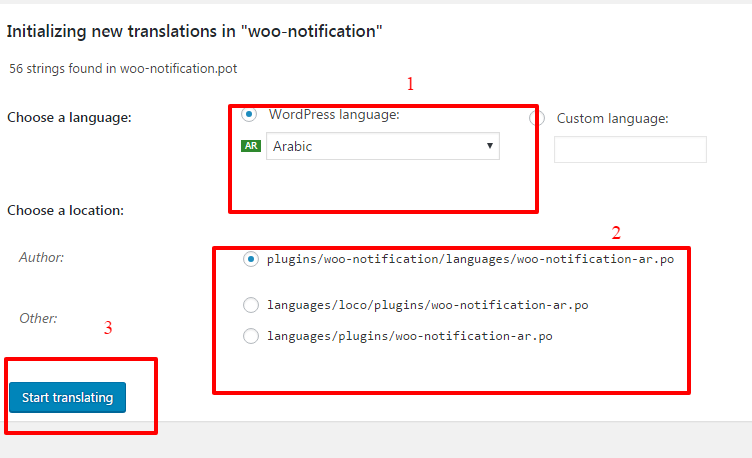 If you need any assistance, please create a new topic and we will give you support with 24 hours.