After you purchased the plugins from CodeCanyon, you need to synchronize your purchased code on our system to get KEY of the plugin, which you need to update our plugin.
There are 2 ways to do this job:
The first way: Activate the auto-update feature in VillaTheme plugins.
Register a VillaTheme account here. You will be asked for your Envato purchase code. Learn how to find your Envato purchase code here.
Log in your VillaTheme account and visit https://villatheme.com/check-purchased-code/
You will be redirected to a download page, on this page you will see your Auto Update Key.  You are now able to read and post topics in Villatheme Support Forum .

The second way: Go to the update tab of each plugin setting.
1. After download and installing the plugin, go to the update tab of the plugin
2. Click on the "Get key" button.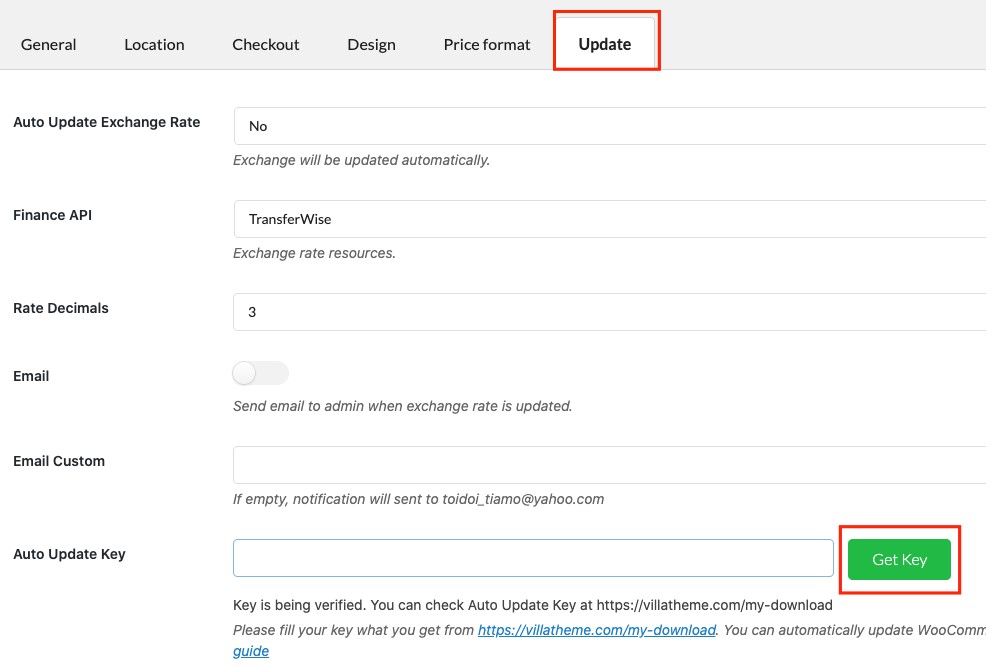 3. A window will appear, scroll down and click on "Approve".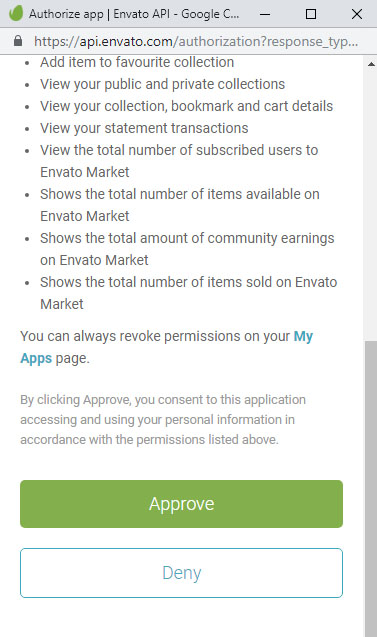 4. The key will automatically update in the auto update key field, then click on Save and check key.

Now you have enabled the auto-update feature on your VillaTheme plugin. You are now able to update the plugin on your Dashboard whenever there is a new version.
Note: In some case, you do all steps above and can not authenticate Envato account on VillaTheme's system successfully, or can't activate your plugin license on your site, you may try 2 solutions as follows:
Revoke App
Step 1: Check whether purchased items are official VillaTheme's plugins on Envato. Avoid some case customer purchased from other unofficial source. Check it in http://codecanyon.net/downloads
Step 2: Go to https://build.envato.com/my-apps, and revoke VillaTheme App.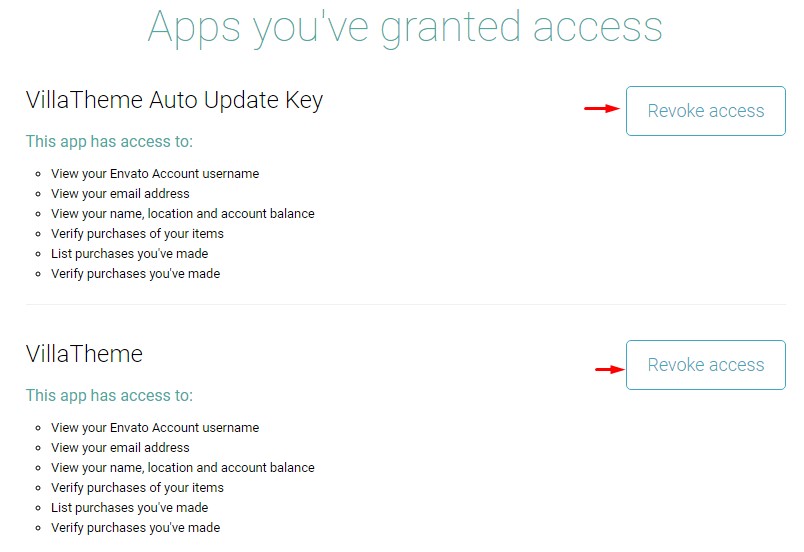 Step 3: Go to villatheme.com to re-authenticate.
Use The Built-in WordPress Updates
After filling the key, via the "Get key" button and successfully get your auto-update key, or enter the key you get from our system
>> Click the "Save & Check key" button, but the authentication is not processed.
Go to Dashboard >> Update >> Click the "Check again" button as below: